Banner / Slider For Announcements PrestaShop Module
The banner is a powerful advertising tool for an online store. Using the banner is the easiest way to tell your customers about your current offers and upcoming promotions. 
General Settings 
Banner position 
By default, the banner will be located in the most visible place of the store - the top of your website. If you wish, you can easily change its location with simple coding. 
Activate banner slider & Autoplay 
If you have several banners with different offers, then just turn on the Slider and Autoplay. Banners will automatically change each other using the slider. 
Enable controls & Slider speed 
If you turn on the controls, customers will be able to switch banners manually - by clicking on the Left / Right arrows. You can also change the slider speed.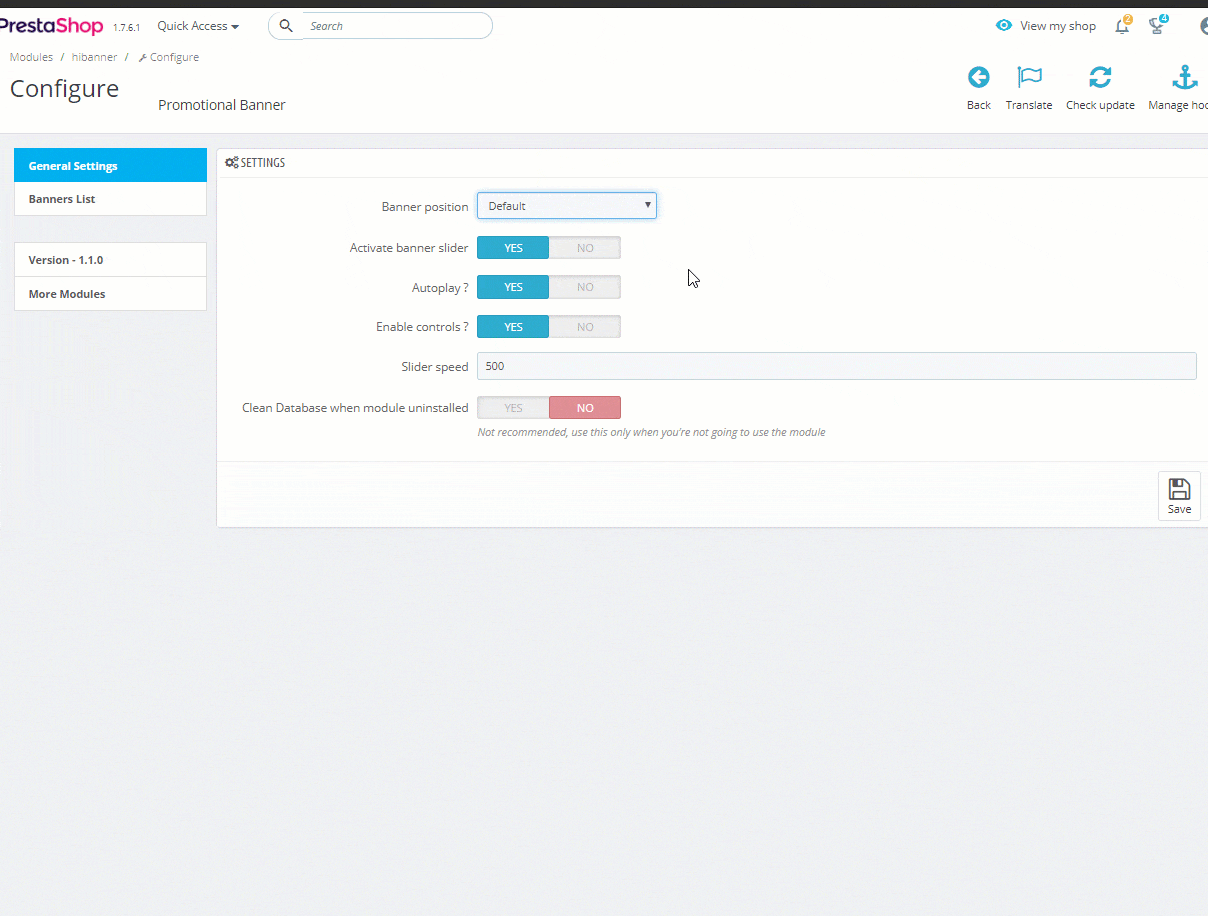 Banners List 
To add new banner, go to Module Configuration page => Banners List => Add.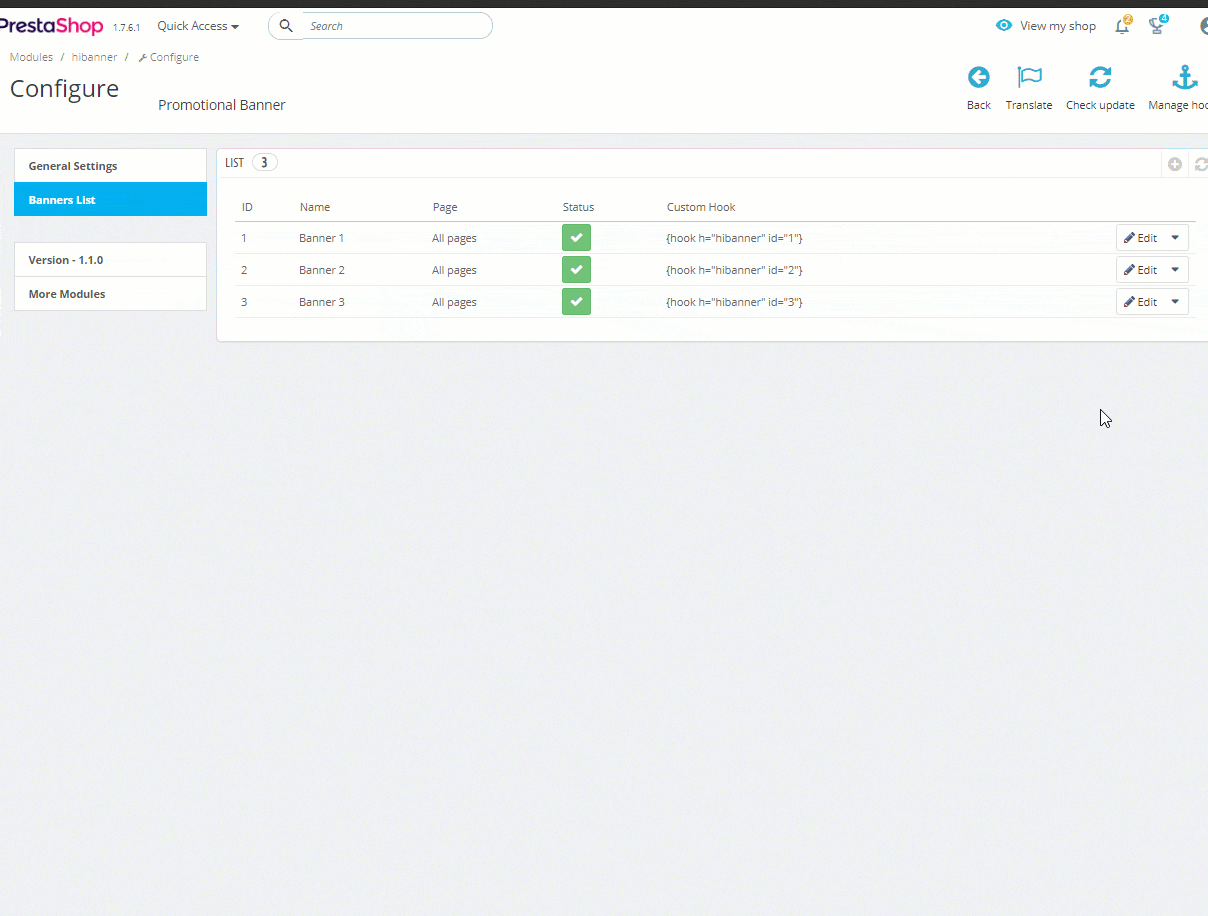 Here you will have tons of features for banner configuration as you need. 
Using the feature Enable you can turn on / off any of the banners. Set a Banner name for each banner so that in the future it will be easy to find in the list if you need to change it. This name will only be visible to you. 
You can change Banner Height in pixels and set Start / End date for each banner.  Add banners with a predefined start / end time and you don't need to remember when and what to turn on / off - the module will do the job for you. 
Banner can be added on any page of your store. You can also change the Background color of the banner or set the Background image. 
Enable countdown - this is a very useful feature. The countdown timer for a specific offer creates a sense of lost profit for customers and serves as a call to action to quickly purchase your product at a discount that is about to end. You can  also place text before and after countdown. 
Button text & Button URL - Add a button on the banner where you can add attractive text and attach a link to a specific product. If customers are interested in a certain offer, they will be able to go to this product with one click on the button.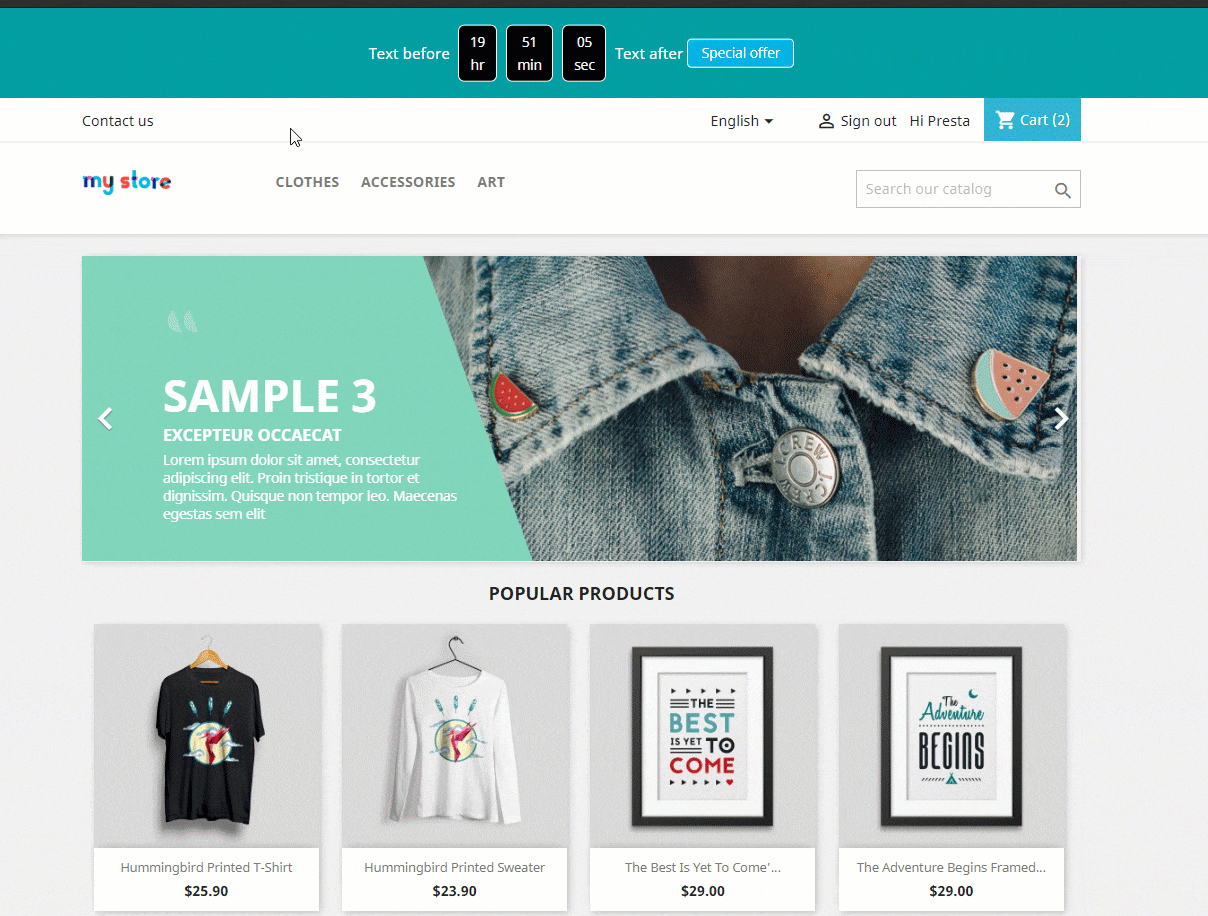 Also, you can change all available styles of banners – all elements color, any text font size and button styles. 
Watch the video for more details: 
If you are interested in Banner / Slider For Announcements PrestaShop Module Read More