Popups Pack (10 in 1) And Social Connect Module
We have 10 different content types, 5 different animation effects, it's possible to create popup for any page. The number of possible pop-up options that you can create using this module is limited only by your imagination. A useful addition is the  Social Connect feature - your customers will be able to register or log in using their Facebook, Google or Twitter accounts. 
Here we will show you the most general usage of the Popups Pack (10 in 1) And Social Connect Module. 
Social Connect 
It is important that the login and registration on the site require the least number of clicks. Today, a site that does not have a social connect feature automatically becomes less competitive.  
For first, you must create apps for Facebook, Twitter and Google connect - this is the only tricky part. But we have short video tutorials on how to do this - so it doesn't have to become a problem. If you still have questions after watching, please Contact us
How to create Facebook App ID : 
How to create Twitter App :
How to create Google App Client ID :
After this you just need to enable social connect, choose positions to display and buttons' size. You will also have all social connect statistics.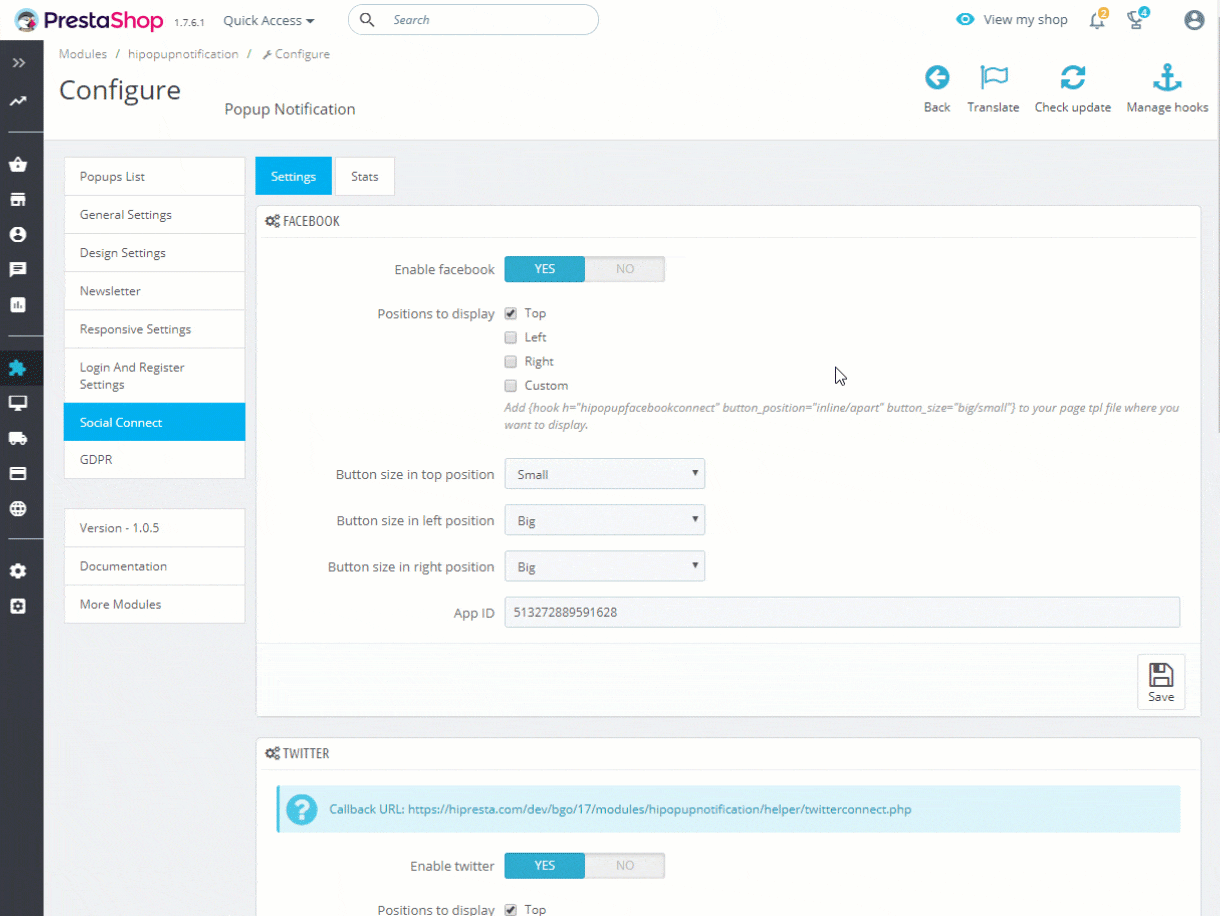 Login And Register Settings & Design Variations 
If you need set a popup on the "Sign in" button go to Module Configuration page => Login And Register Settings and turn on Enable popup for header "Sign in" button.  If you need it you can select only  registration form or only login form. Here you can also add background image for this popup. 
Also, there are two design templates -  go to Module Configuration page => Design Settings and choose what you like.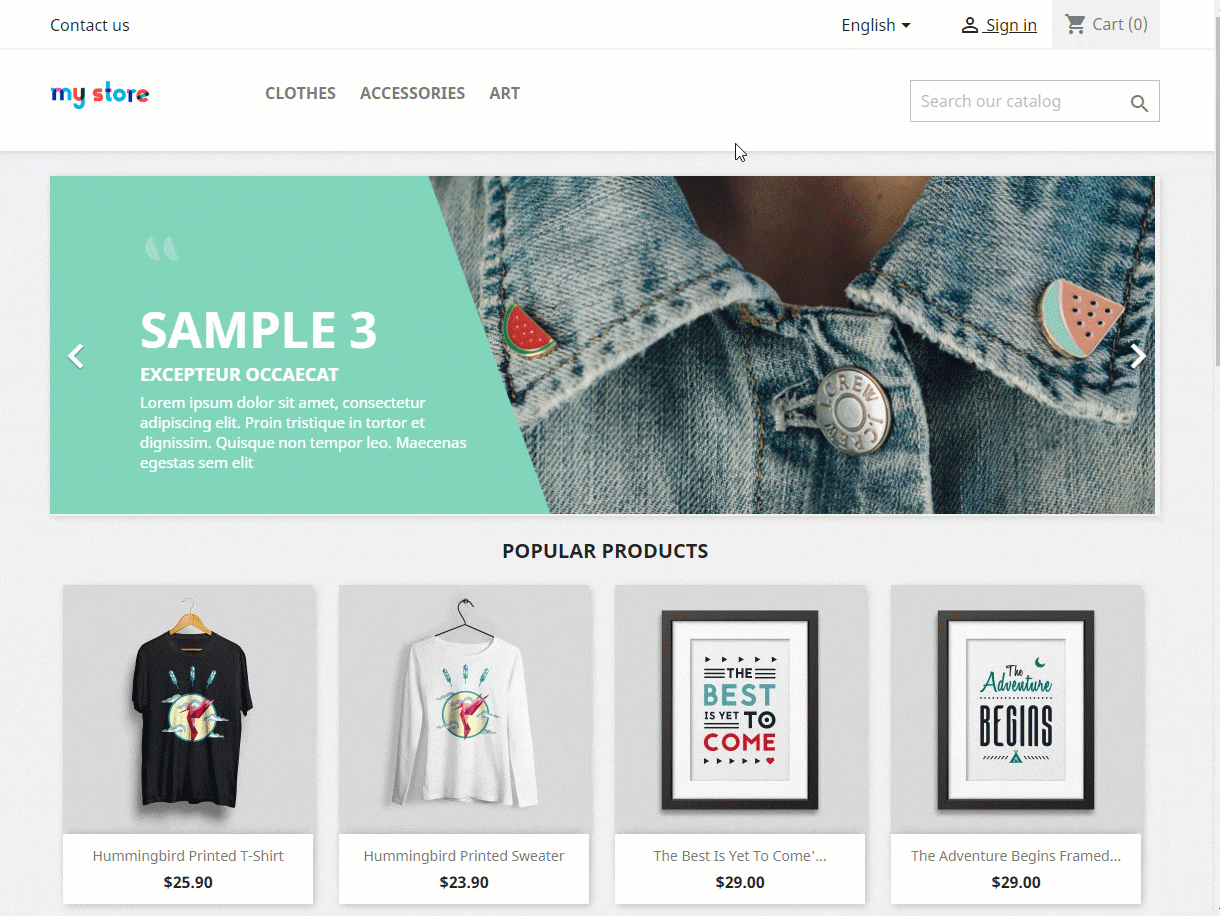 Newsletter 
Email marketing is one of the important components of e-commerce. You need to constantly increase the base of your subscribers. One way is that you can offer a discount to your new customers as a reward for subscription. For this go to  Module Configuration page => Newsletter and create voucher code. Тhis way you are guaranteed to increase your subscriber base for future email campaigns. You will also have all subscribers' statistics.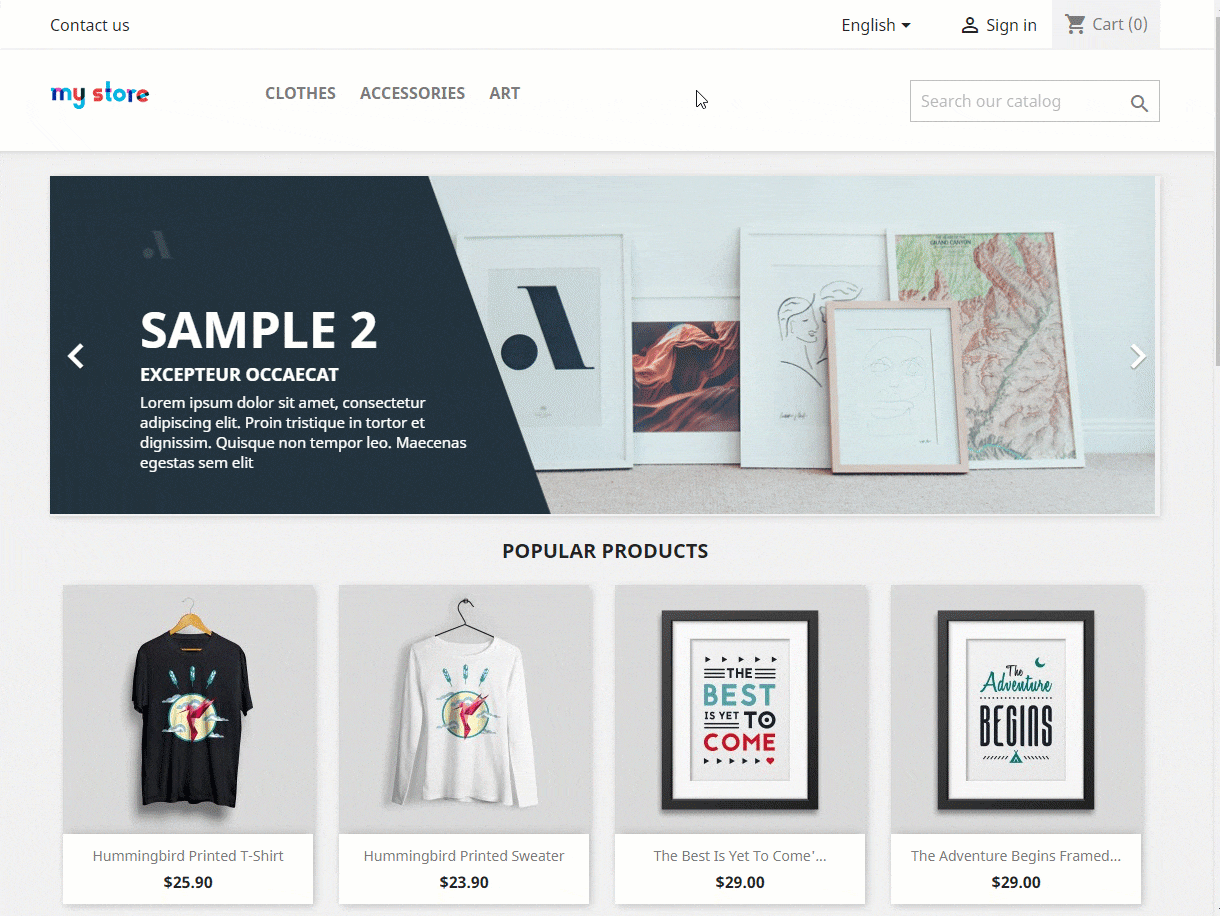 Popups List 
To add new popup , go to Module Configuration page => Popups List => Add :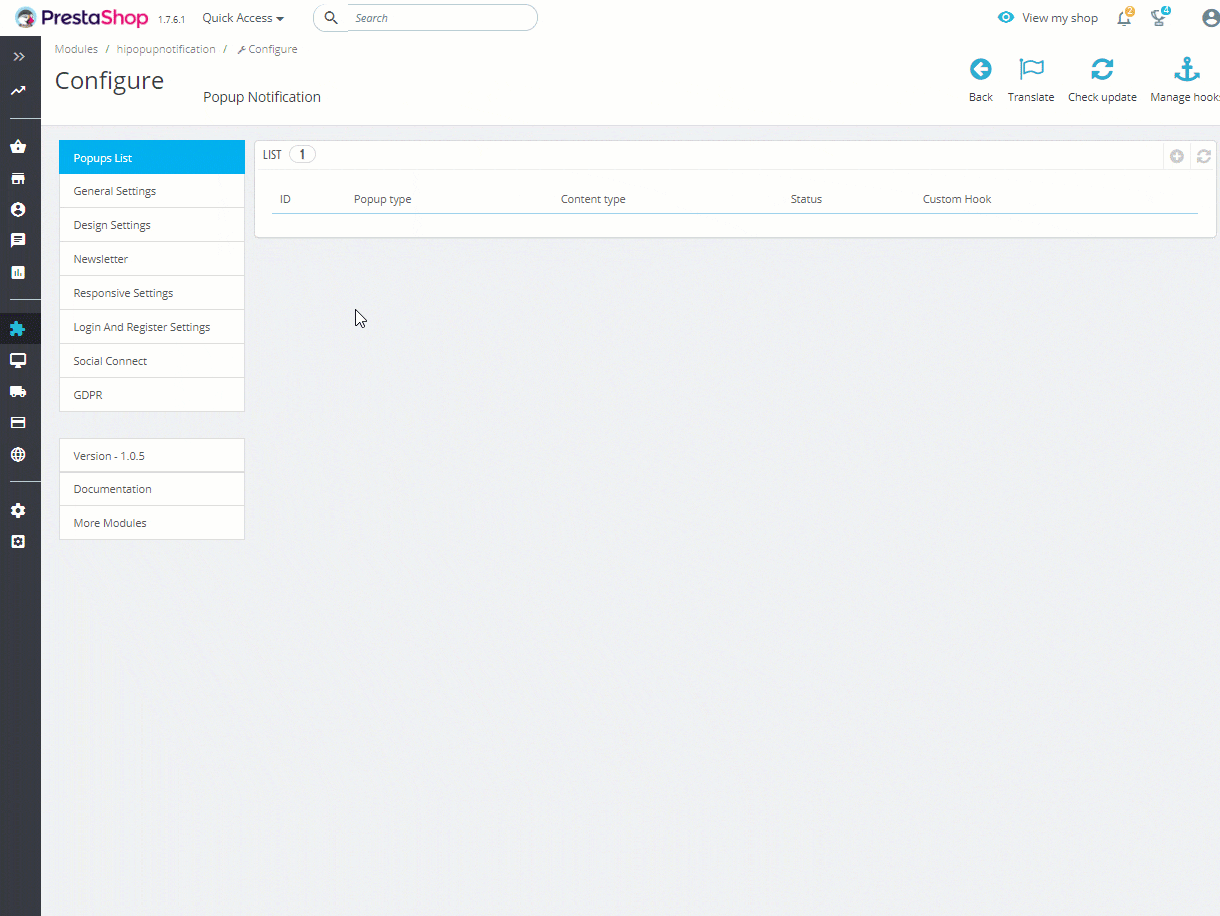 There are large selection of options – let's see what we can do. 
Enable - Surely you will create a lot of pop-ups for different events and holidays. So that they do not affect with each other, you can simply turn off and turn on any pop-up in your list  as you need. 
Popup type - choose where to display popup. You will be able to create popup for any page you want. 
Content type – available 10 different content types (HTML, YouTube, Vimeo, Google Maps, Facebook Like box, Newsletter, Login, Register, Login and Register, Image). 
Width / Height - set the width and height of the popups in pixels for best usability. 
Write description if you choose HTML content type, add YouTube link if you choose YouTube content type, etc. - here you can configure any type of content.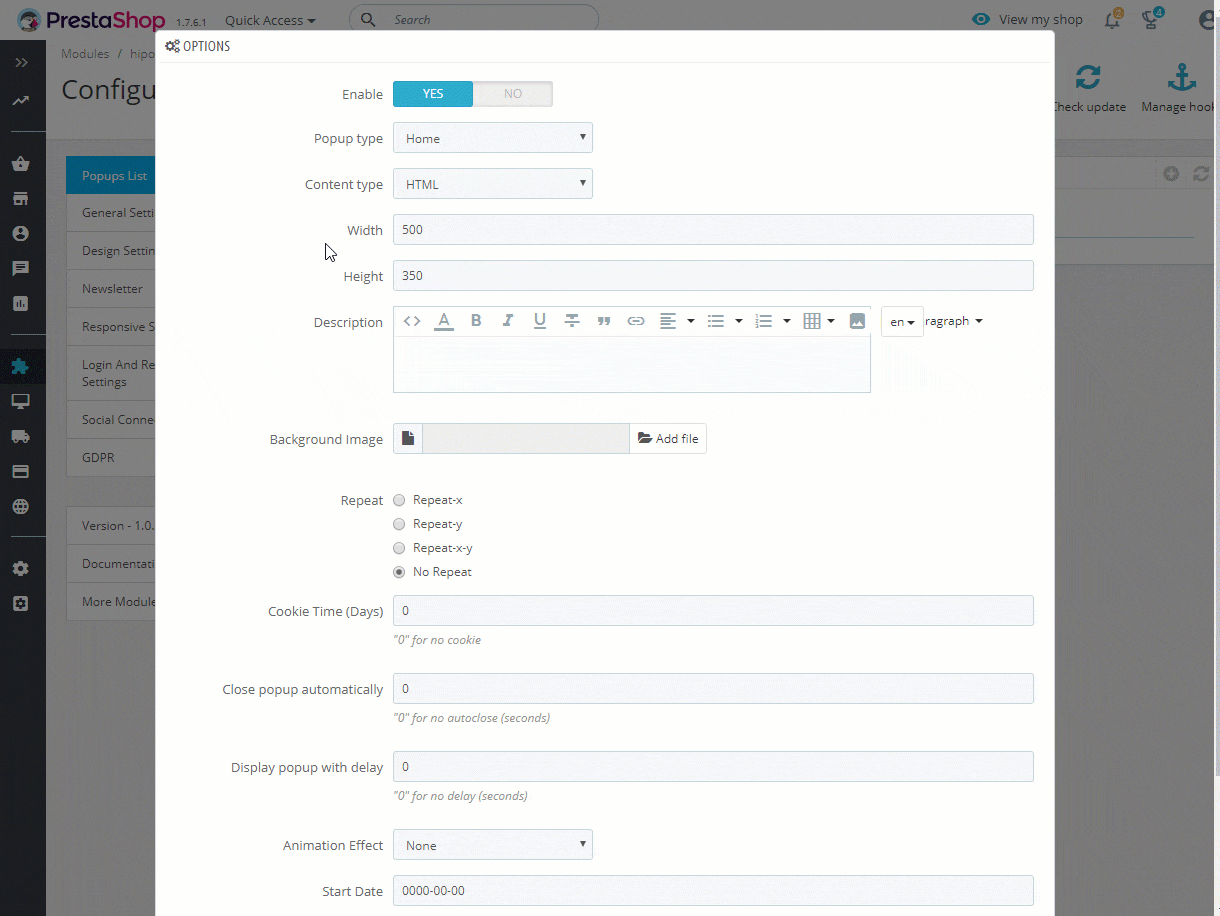 Background Image - you can add background image for any popup. 
Repeat - Even if the size of your image is small compared to the size of the pop-up window, with this function the module will automatically fill the background with copies of your image. For the best visibility, we recommend choosing the suitable image size. 
Cookie Time (Days) - How often do you want to display popup for your customers? Enter 7 if you want to display the popup to same customer every week. 
Close popup automatically - set how many seconds the popup will be displayed if the customer does not close it manually. 
Display popup with delay - if you need a pop-up window to appear after a certain time after the customer opens the page, you can set the delay time in seconds. 
Animation Effect - show your popups with different animation effects and attract customer attention even more. Available 6 different animation effects (Zoom, Newspaper, Horizontal move, Move from top, 3d unfold, Zoom-out). 
Start / End Date - here you can set the start and end times for popups. This function will probably come in handy if you have planned a series of discounts or events - add pop-ups, set the time and the module will do everything for you. 
For last lets see a few examples. 
Popup Type - Home, Content Type - Image :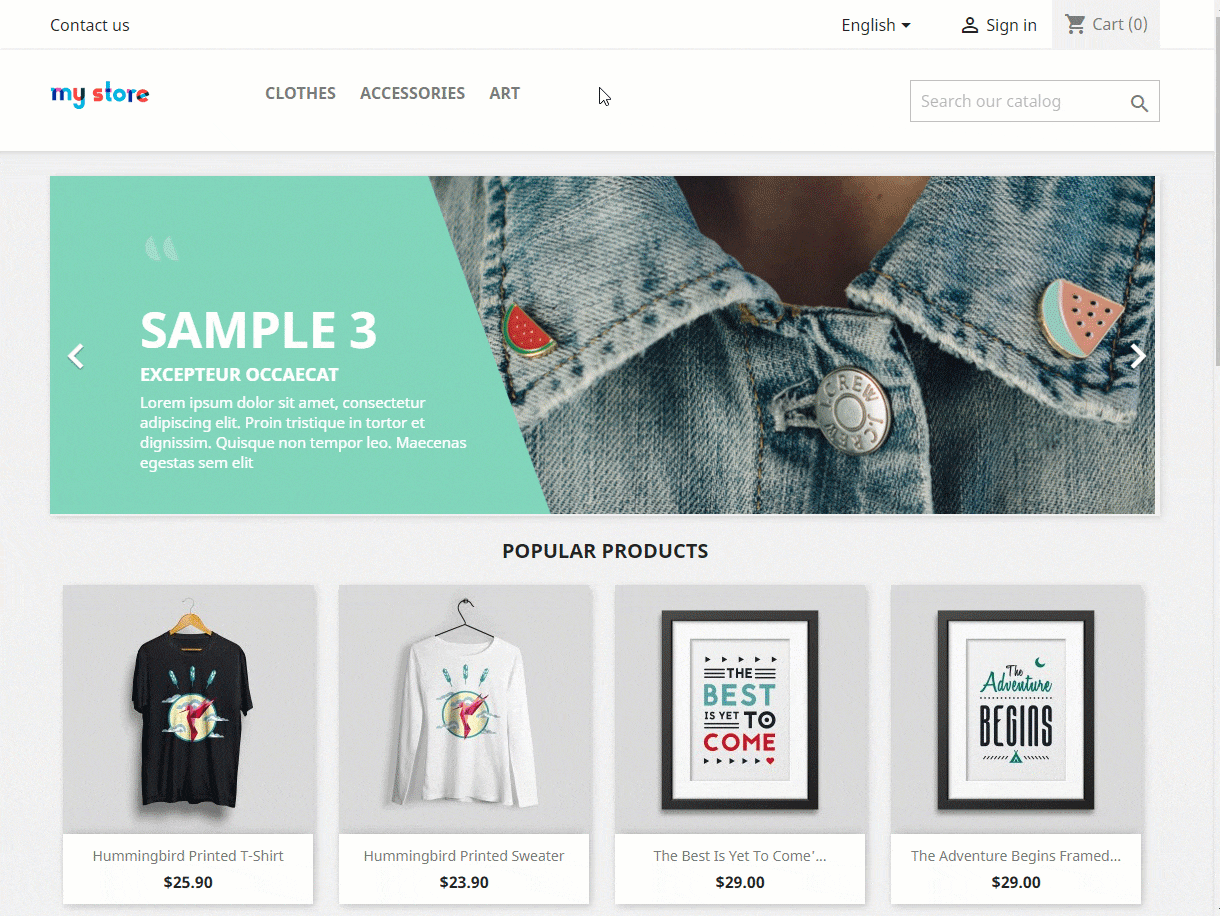 Popup Type - Exit, Content Type - Image :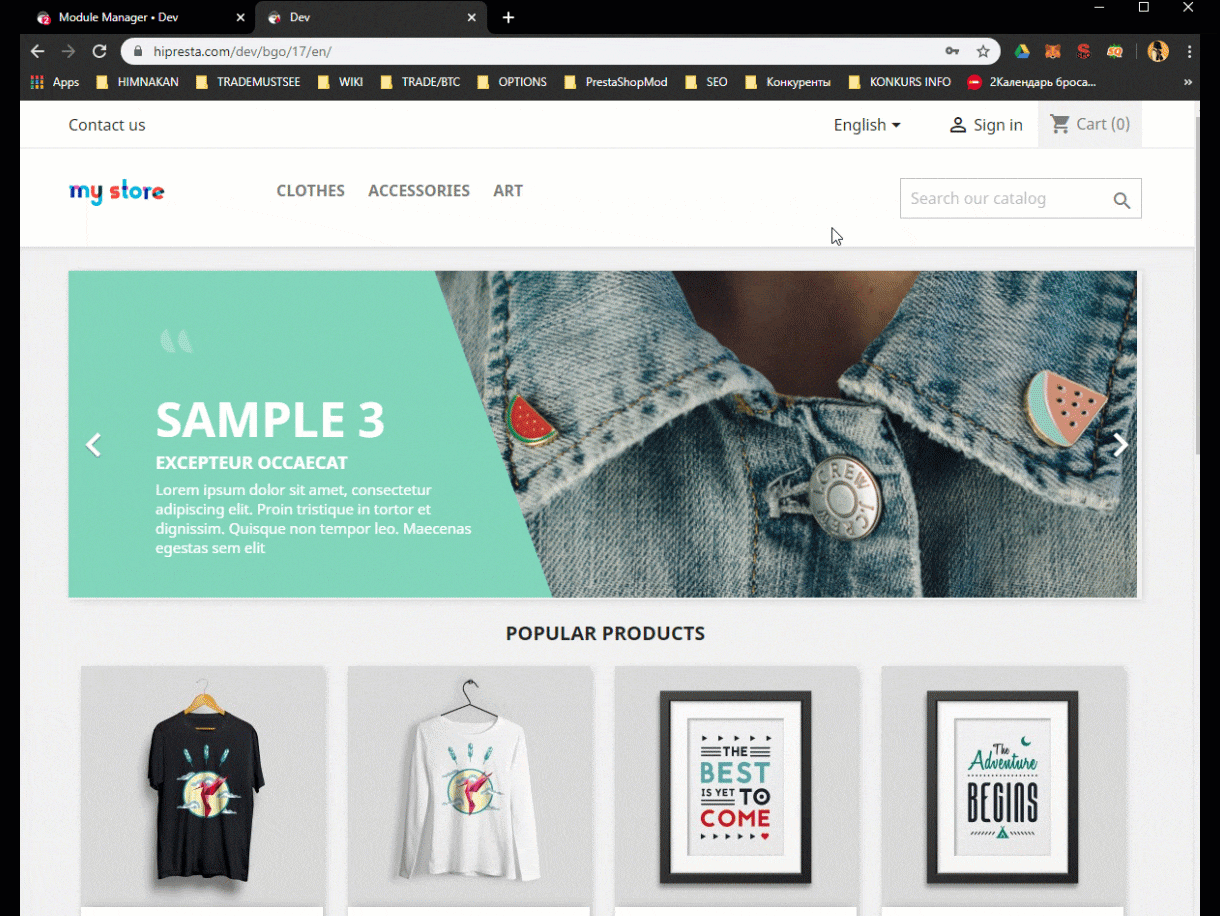 Popup Type - Product page, Content Type - Newsletter : 

Popup Type - Home, Content Type - YouTube :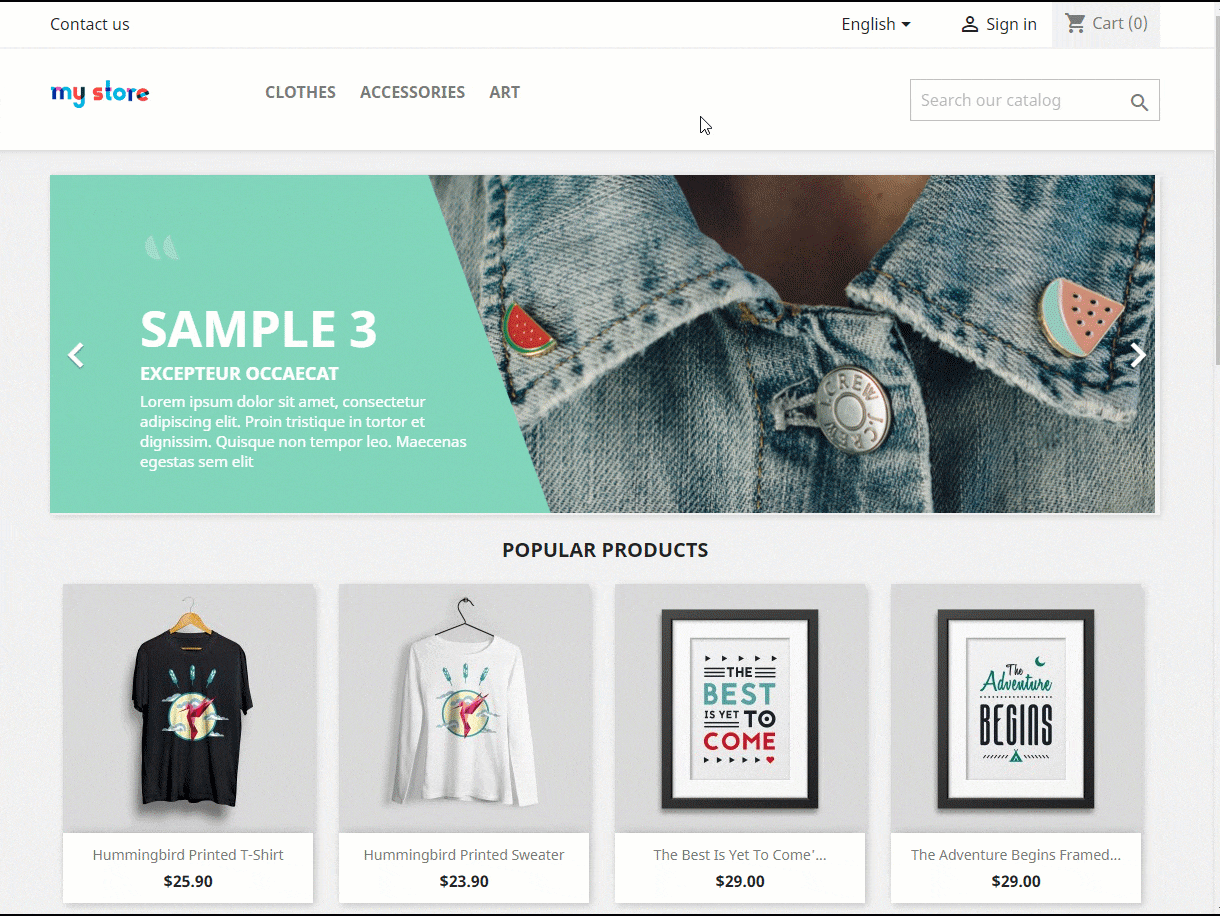 Watch this video tutorial for more details: 
If you are interested in Popups Pack (10 in 1) And Social Connect PrestaShop  Module Read More