Ban IP - Block Users & View Location / Address Based on IP
Ban IP Module will improve your website security. You will be able to manage the flow of unwanted users and bots by a few clicks. You can also track geolocation of visitors by IP address.  So let's see how it works and what we can do exactly. 
General Settings
You will need to create and add a Google Maps API key in General Settings if you want to view visitor address by IP. This is an optional feature and module will work just fine without it. 
Check out this short video tutorial on how to create Google Maps API key : 
Clean Database when module uninstall - we recommended enable this only if you're not going to use the module in the future. 
Block By IP 
Suppose your site is being attacked from a specific IP address or you have a specific IP that you need to block for some reason. Add the IP address here and your site will be not available for this address. If you add a Redirect URL, an unwanted guest will be redirected to another site.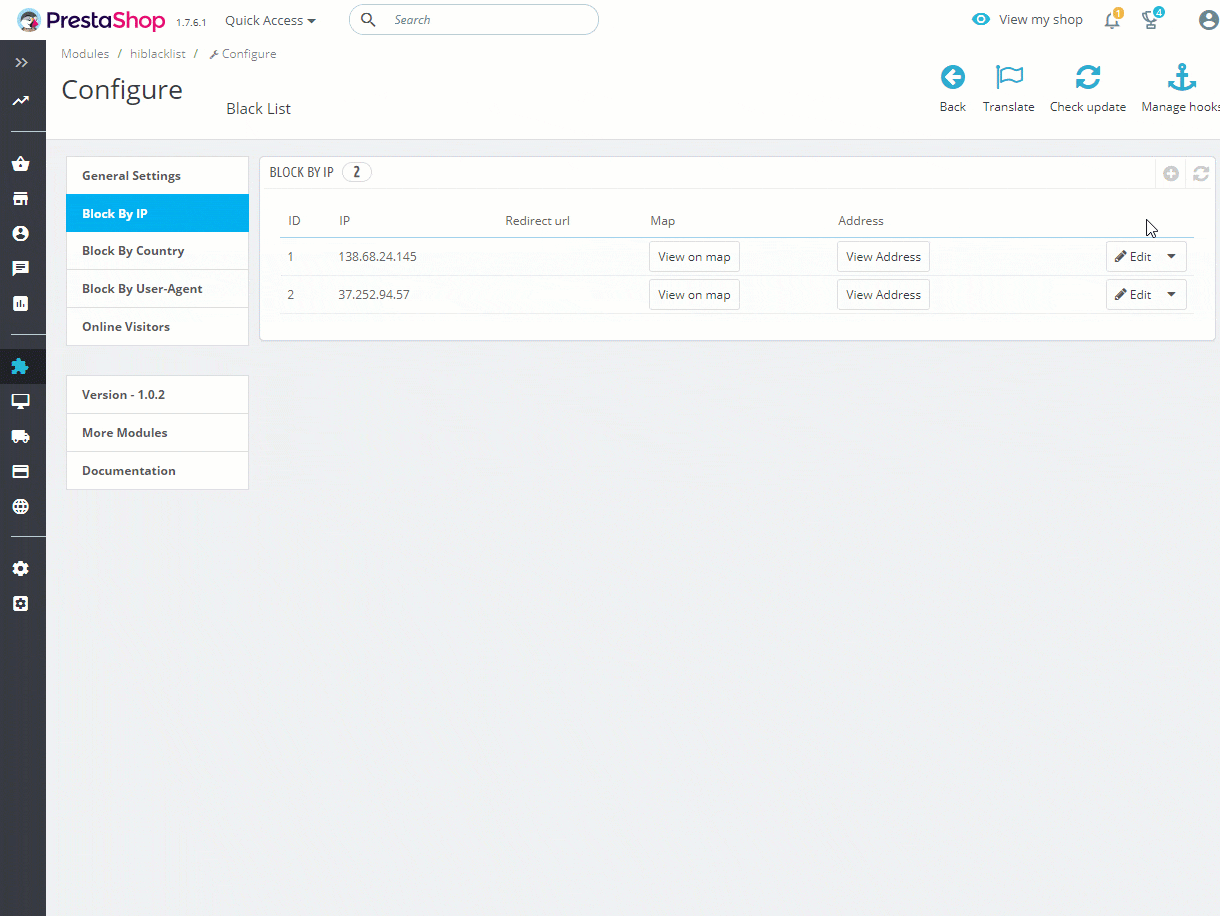 But that's not all. After adding the IP address you can track the location on the map and the address of this visitor.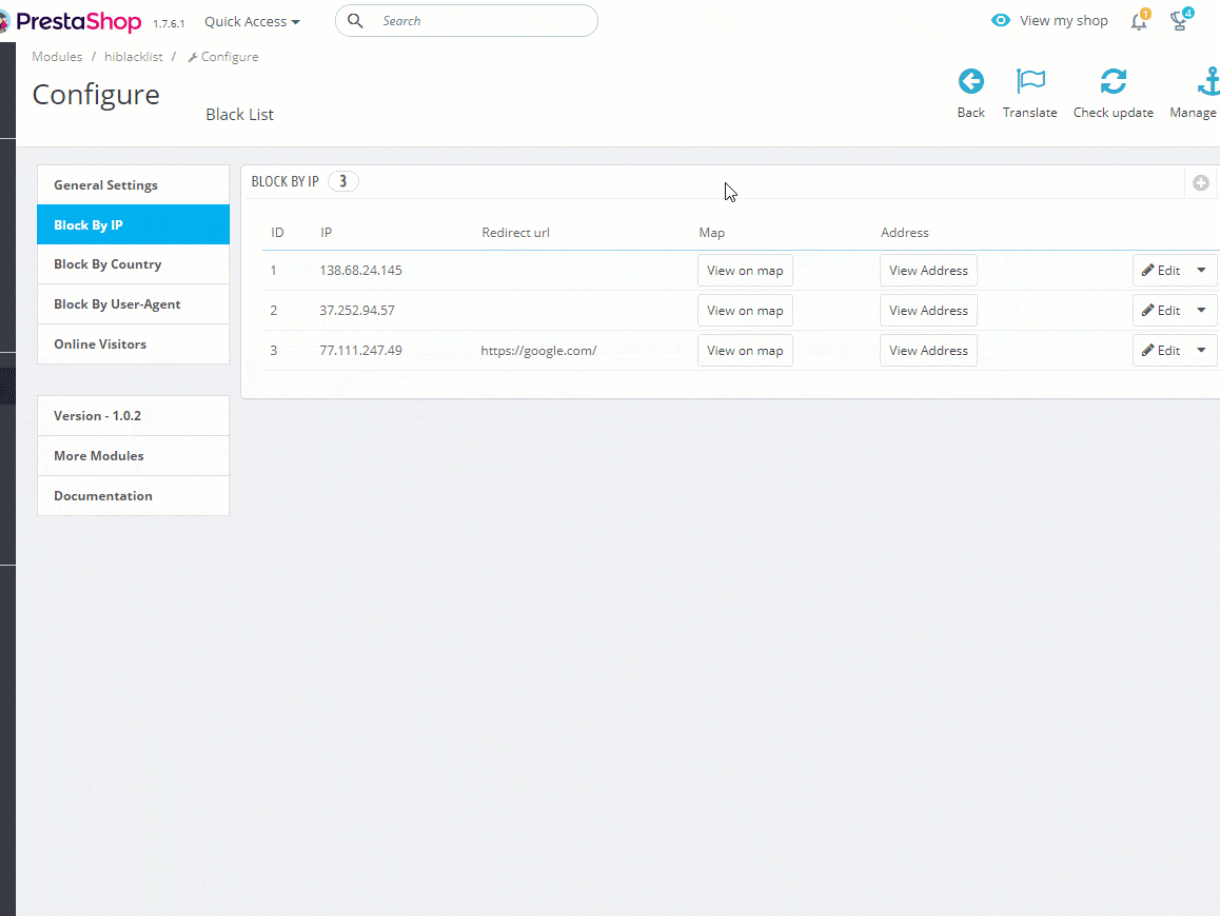 The geolocation tracking feature has another useful tool too - you can go to orders tab and view location from where you received the order for each product.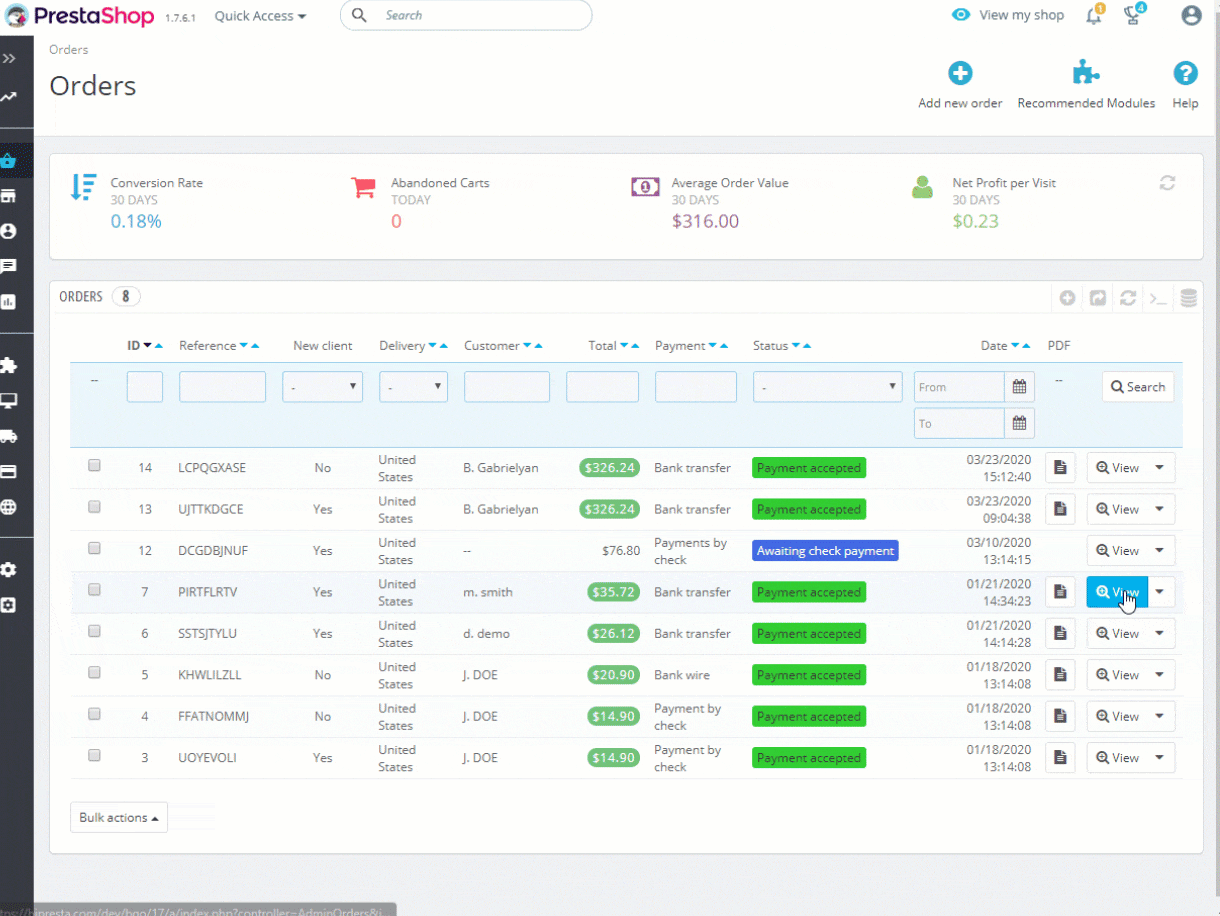 Block By Country 
If running your business is unprofitable or impossible for certain countries, then you can easily block your website for these countries. Also, there is a Redirect URL and Whitelist IPs features here.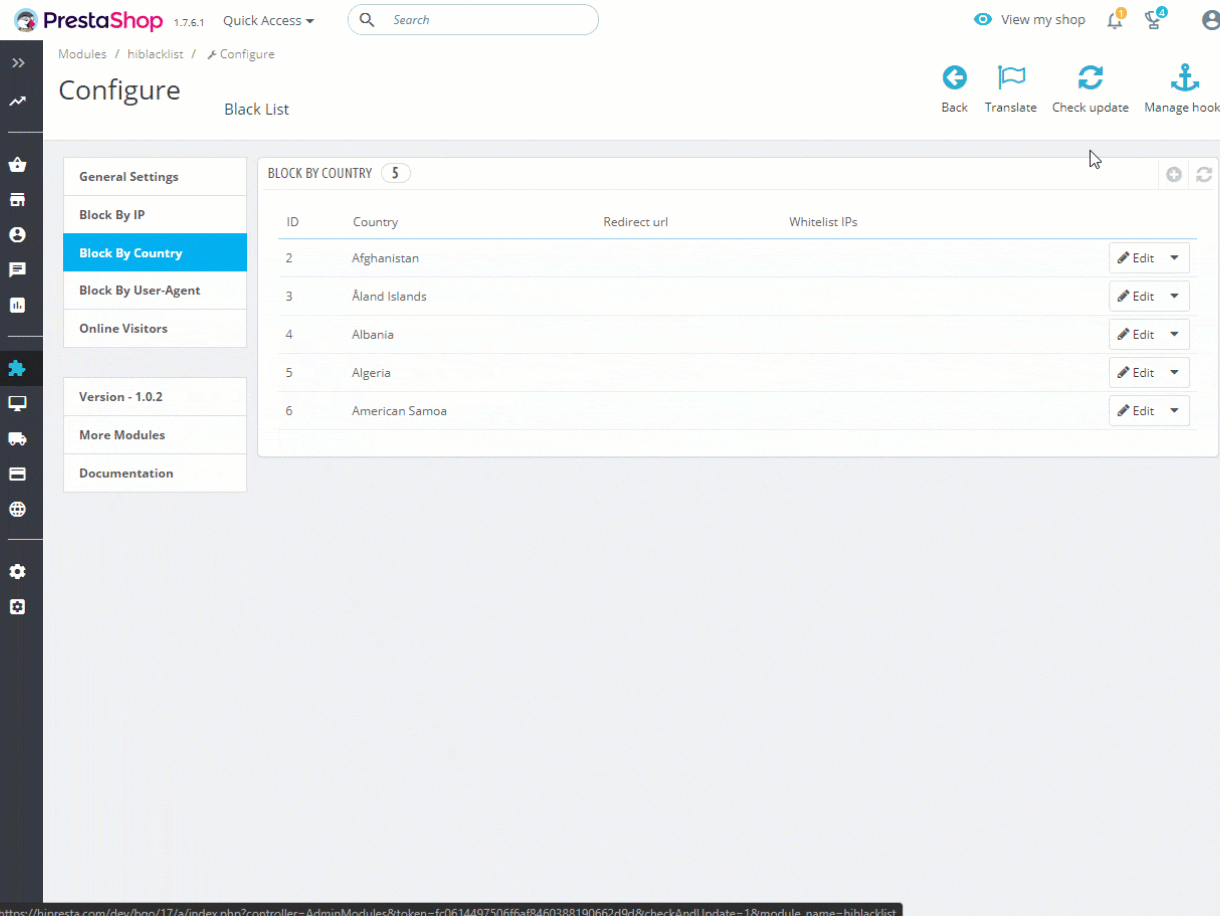 Block By User – Agent 
If you want to restrict access for specific User-Agents or Bots to your PrestaShop website then this is an ideal too for you. You can block any bot with a few clicks.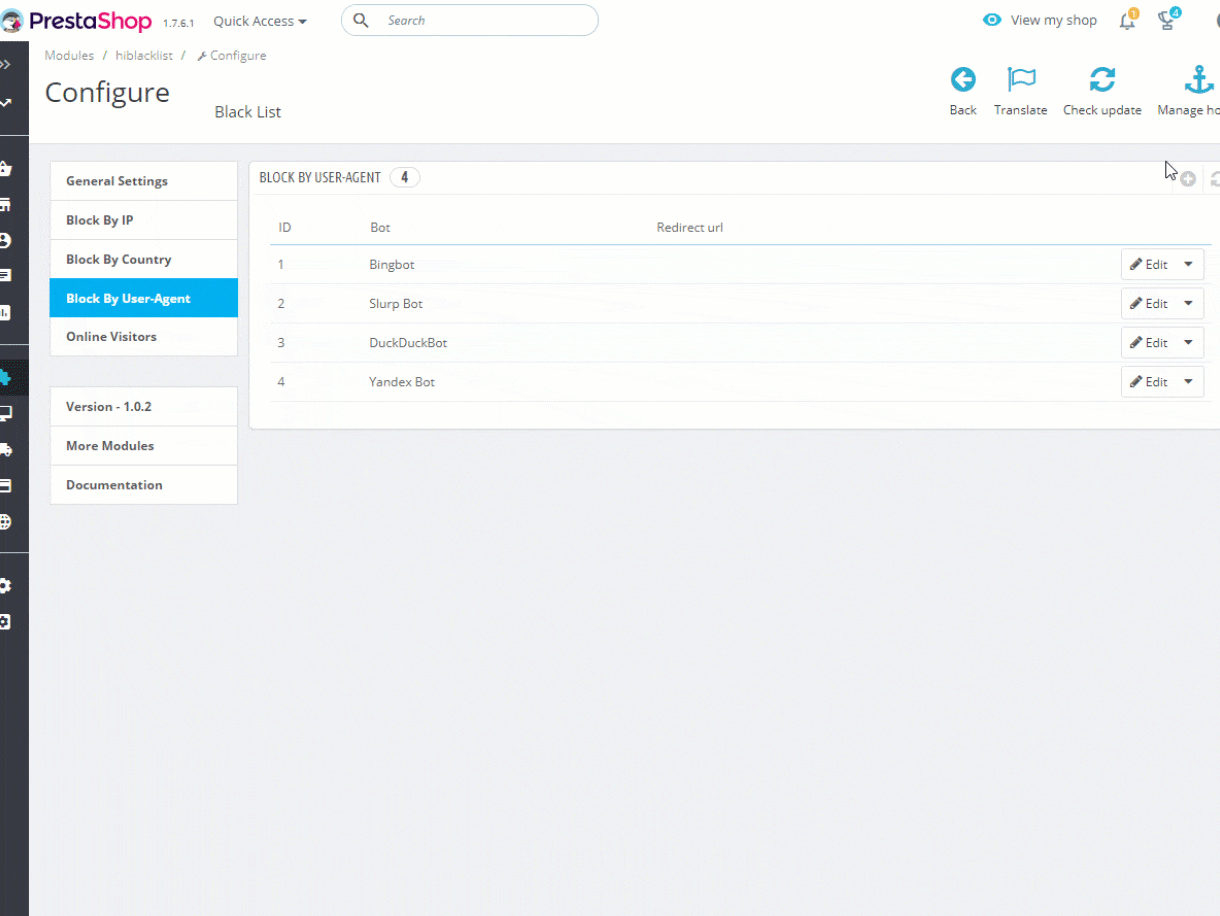 Online Visitors 
Here you can view how many online users are on your website, from which countries, view their addresses and location on the map in real time. You can also block any visitor in real time.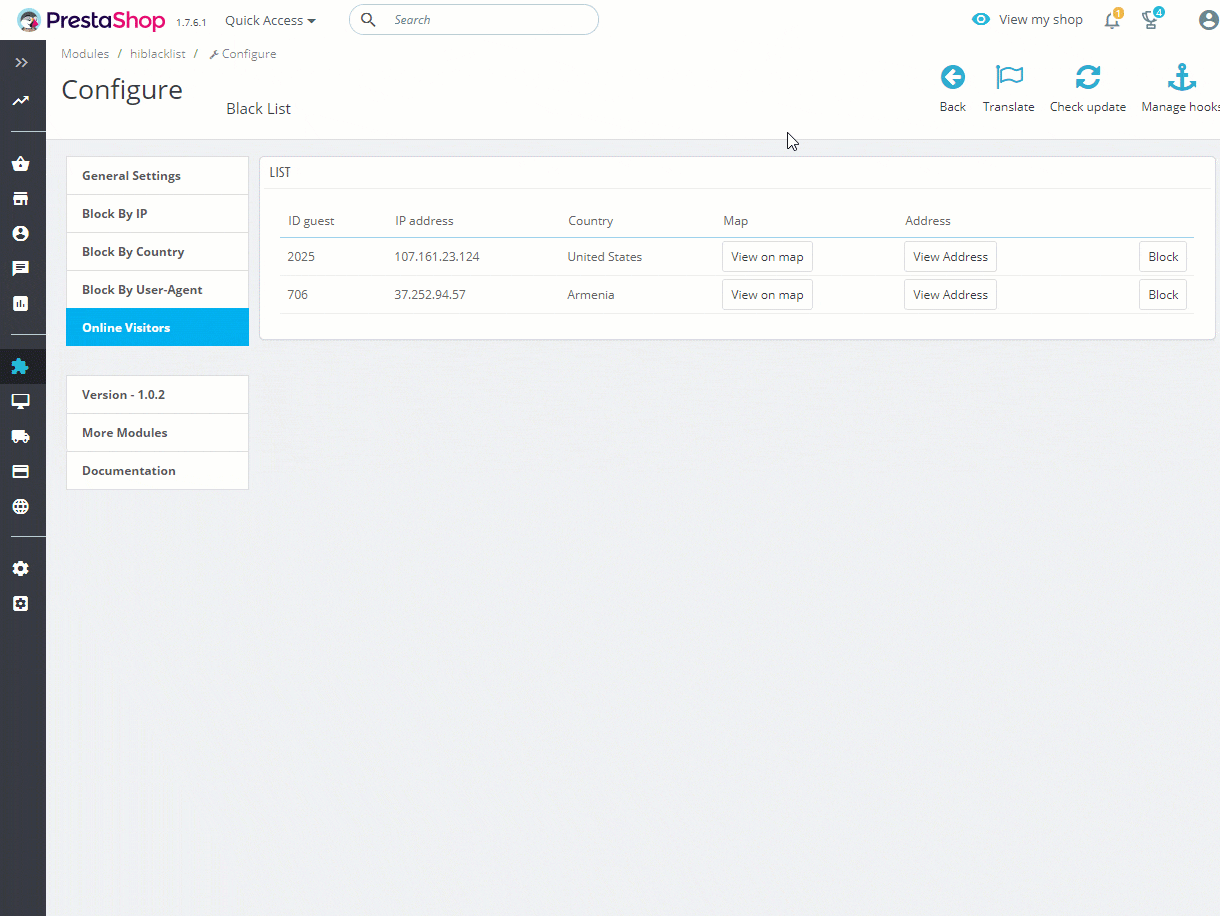 Watch the video for more details:  
If you are interested in Ban IP PrestaShop Module Read More