Surely you've ever wanted to add a gift wrapping feature to your products. Of course, there are many modules with all kinds of functions. But did you know that you can enable the gift wrapping function directly from the admin panel for free? Let me show how you can do it.
You need to go Back Office => Shop Parameters => Order Settings (for PS 1.6 Preferences => Orders). Scroll down the page and you will see "Gift options" tab.
This is how it looks :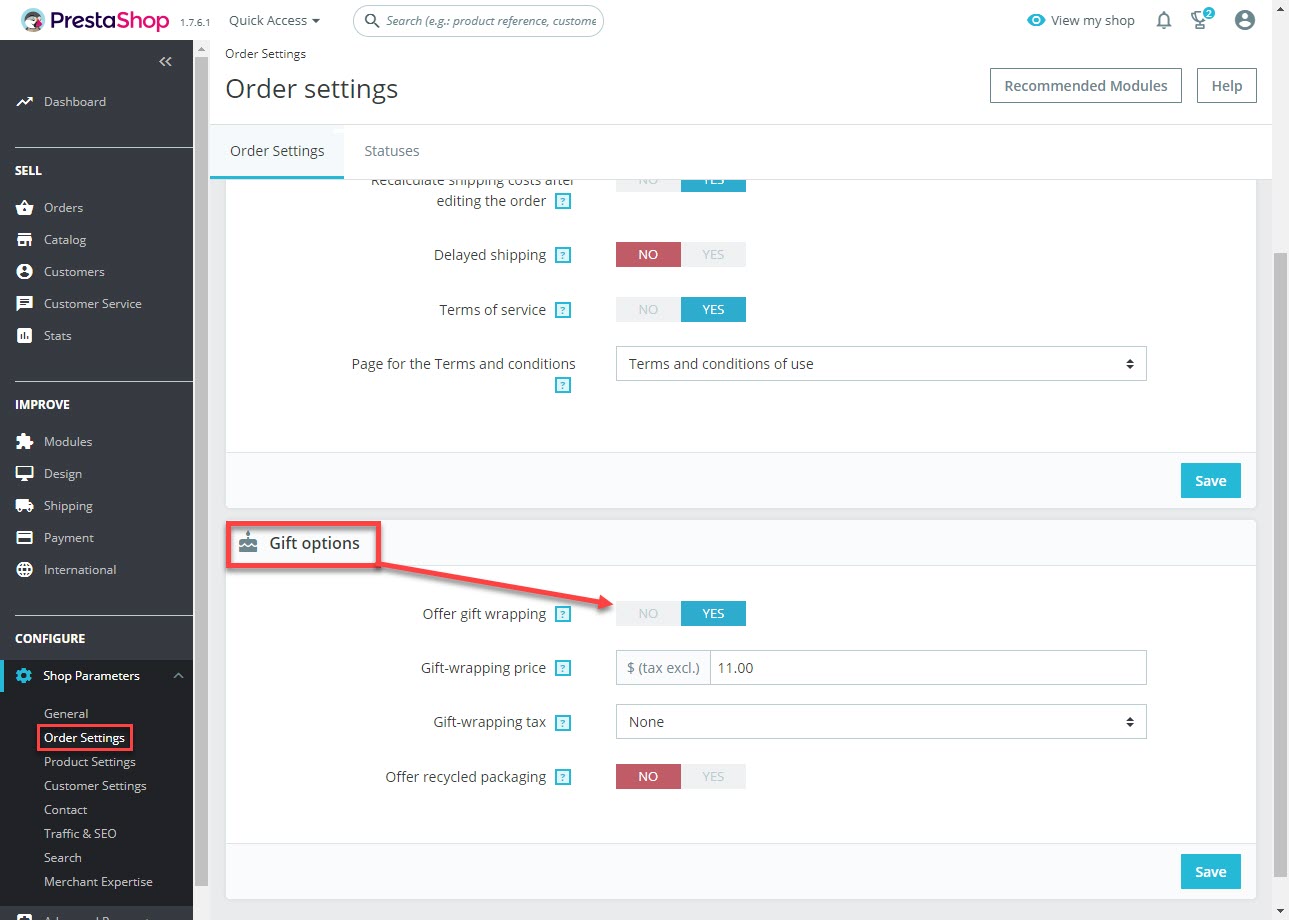 Four functions will be available to you :
Enable / Disable gift wrapping
Set a gift - wrapping price
Set a gift - wrapping tax
And you can offer recycled packaging.
Customize everything as you need and save your changes. And that's all - as easy as two and two.
In the pictures below, you can see how it looks in checkout page.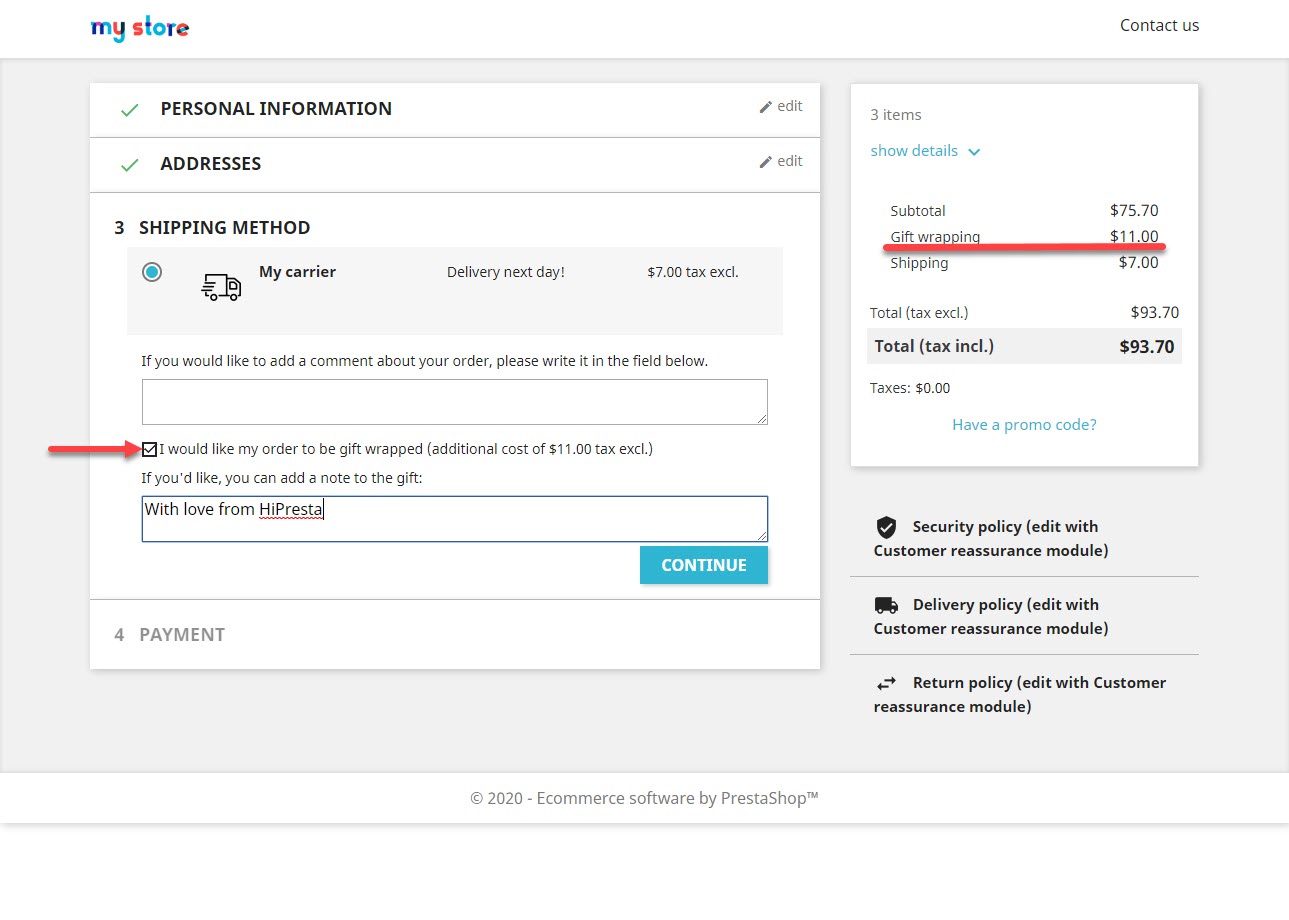 And here is how it looks in order confirmation email 
You can track information about gift wrapping from orders page: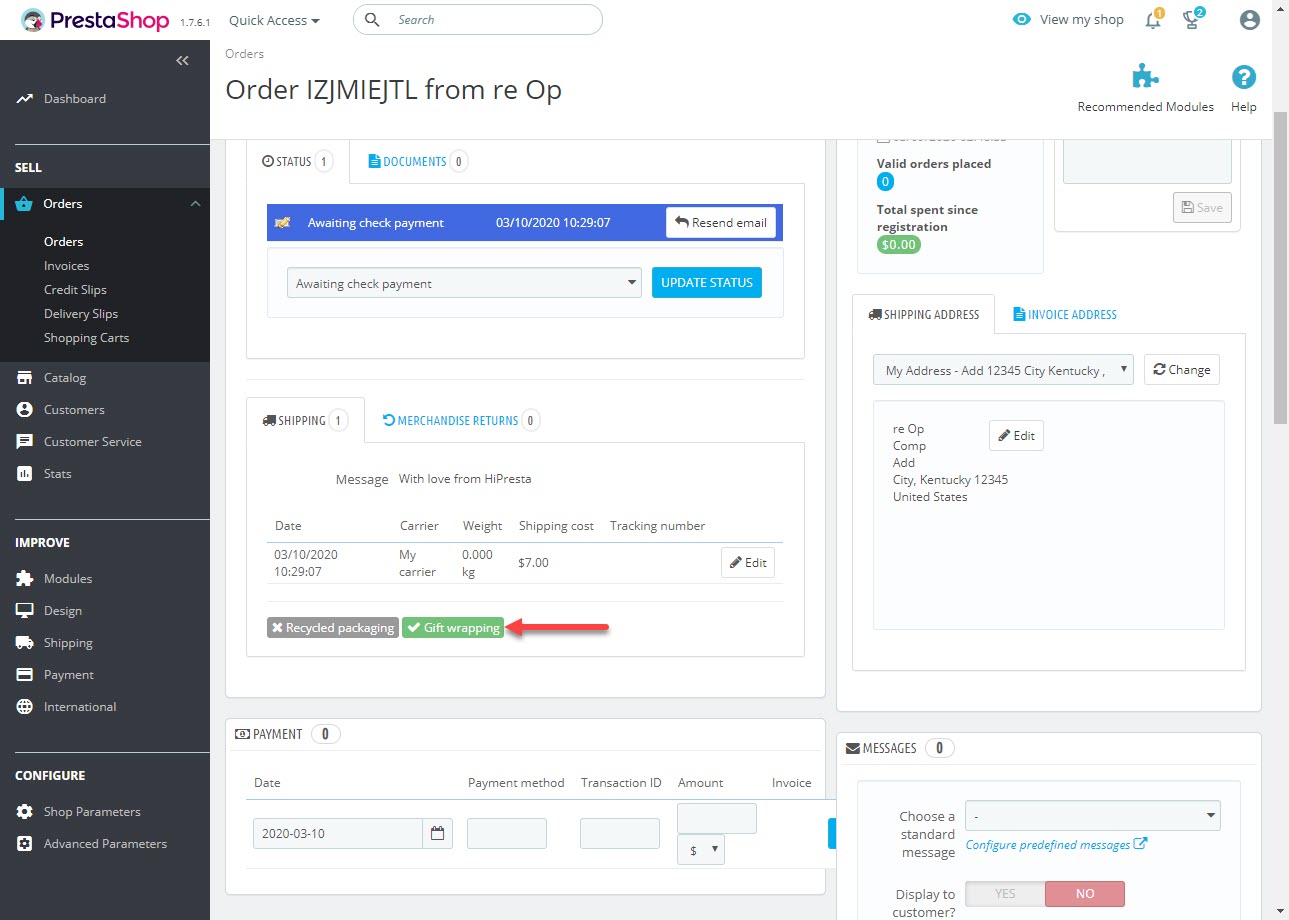 Here is a short video tutorial: