Professional Gallery PrestaShop Module
With the Gallery module, you can add unlimited number of SEO friendly  galleries on any page of your website and show any of your products in a more informative and detailed way. 
General Settings 
Here you have all the necessary tools to customize Gallery Main Page.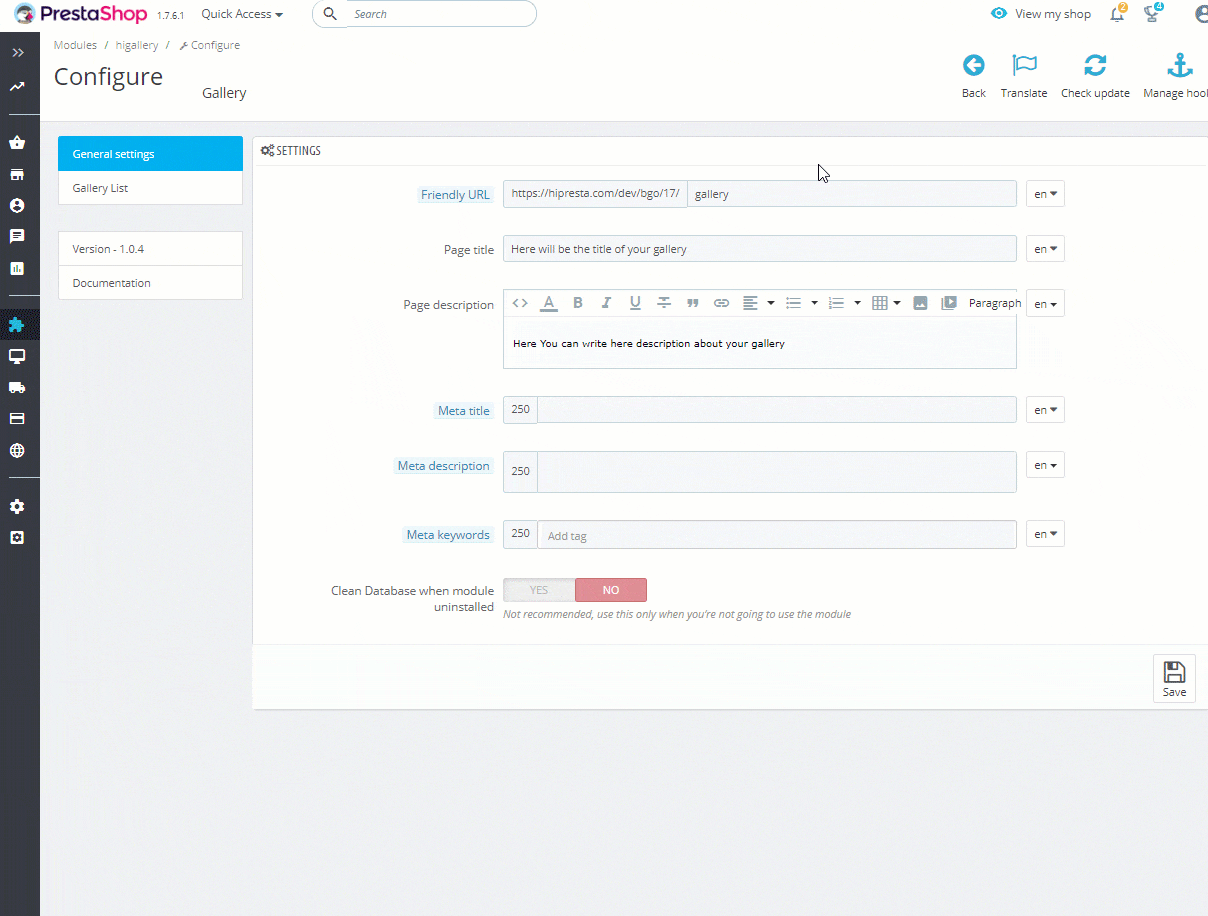 Come up with an interesting, intriguing Title and add the most informative Description for your gallery main page.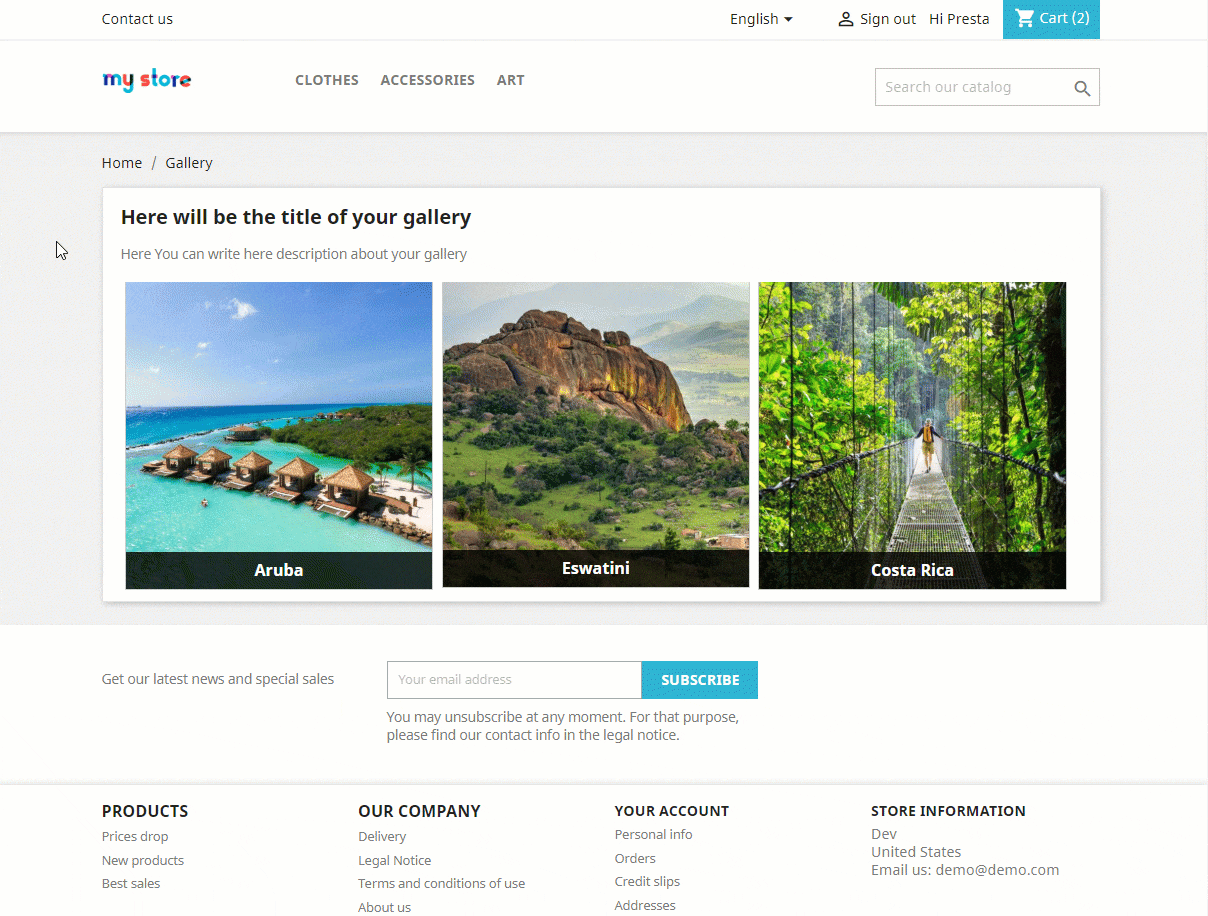 Also, our Gallery Module is absolutely SEO friendly - you can change gallery main page Friendly URL, add / change Meta Title, Meta Description and Meta Keywords. 
Gallery List 
To add new gallery, go to Module Configuration page => Gallery List => Add. After adding, you can turn on / off galleries anytime you need.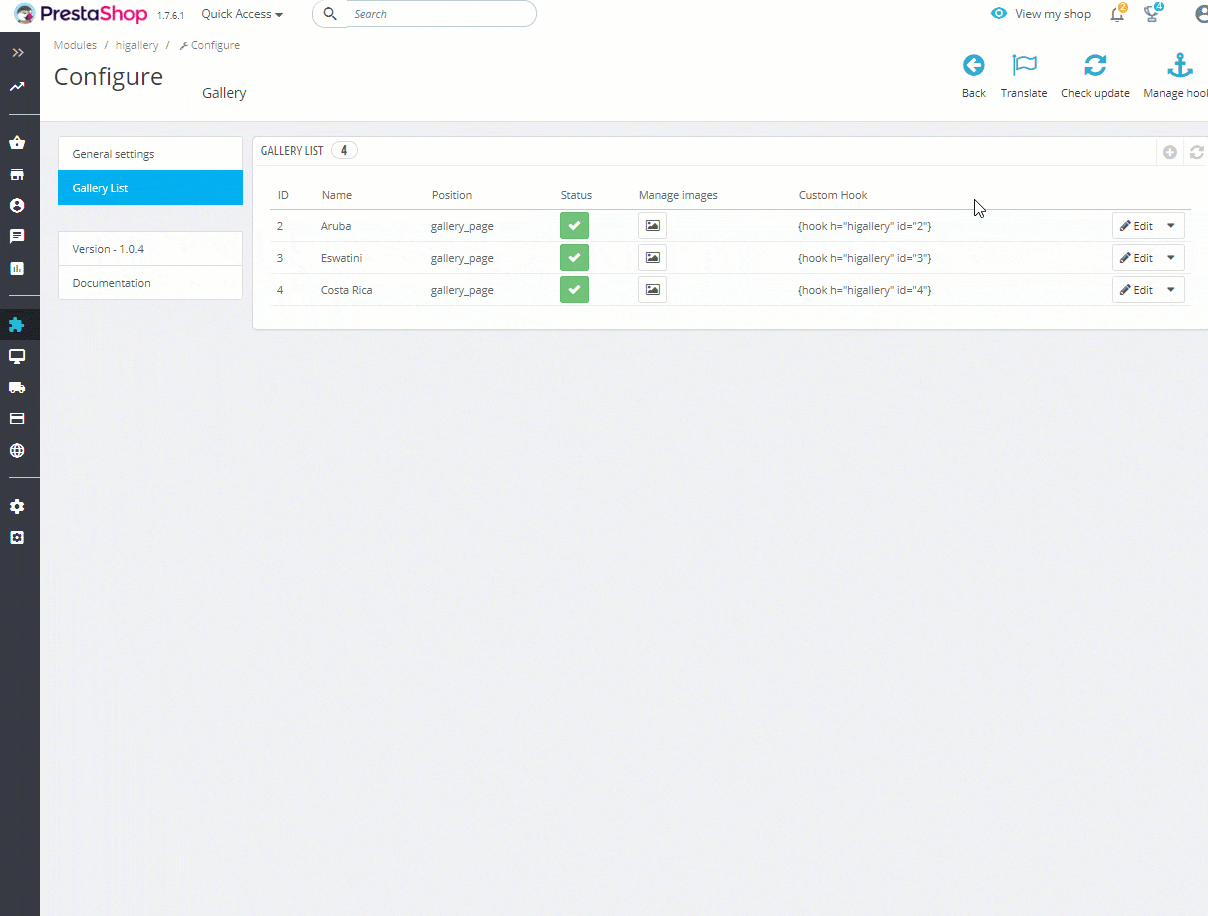 As you see, you can place new gallery in any page of your website. If you want to place it in Gallery Page, you can, of course,  set all necessary SEO Optimization. 
After you have added a new gallery, click on Manage Images. Here you can add unlimited number of images and, if desired, add caption for each of them.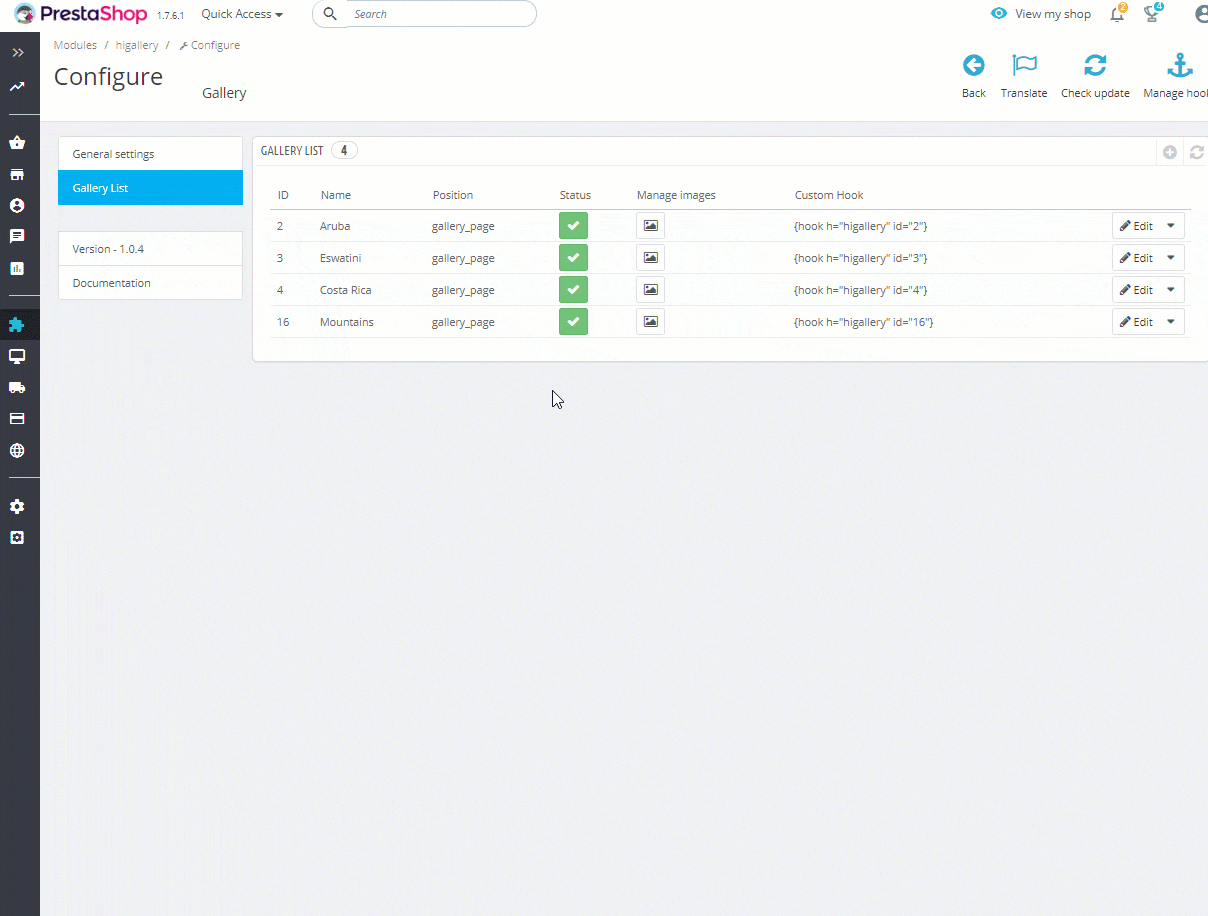 Watch the video for more details:   
If you are interested in Professional Gallery PrestaShop Module Read More