Using the blog module you can write articles, add authors and categories. There will be many options in your arsenal to best present your brand or store to your customers.  Here is a detailed description of how to work with our blog module. 
Authors 
Under each post, you can and should add the author who wrote the article. Provide information about the author and attach the social network accounts - this will certainly increase the level of trust of your customers. It is very likely that certain authors will have their own fan club that will be waiting for its next post. Surely, this will increase traffic to your site and improve your position in search results.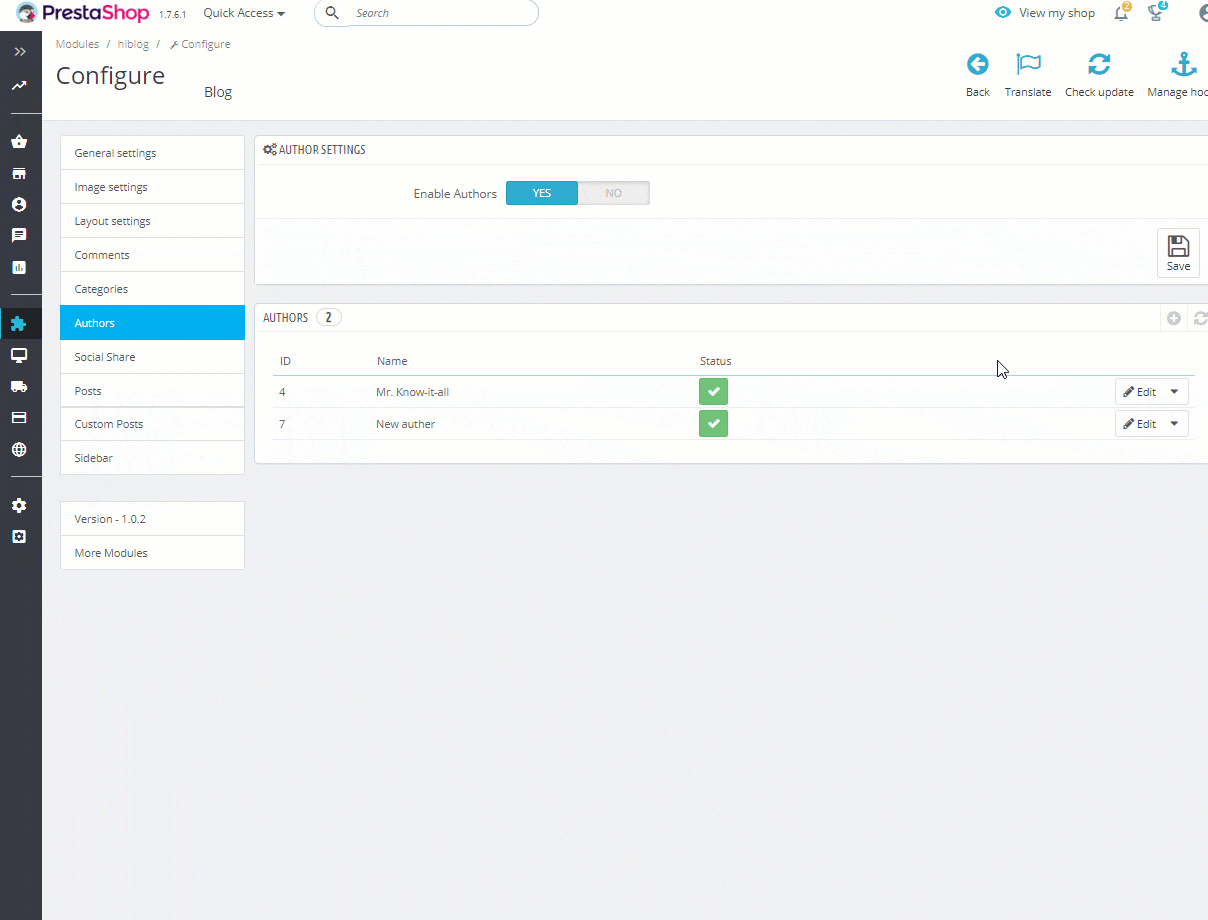 Categories 
If you actively maintain your blog, then you will have many posts on various themes. Using the Categories feature you can group your posts by categories and it will be easier for your customers to find articles with similar themes. You can add descriptions, meta tags, change the friendly URL and add images for each category.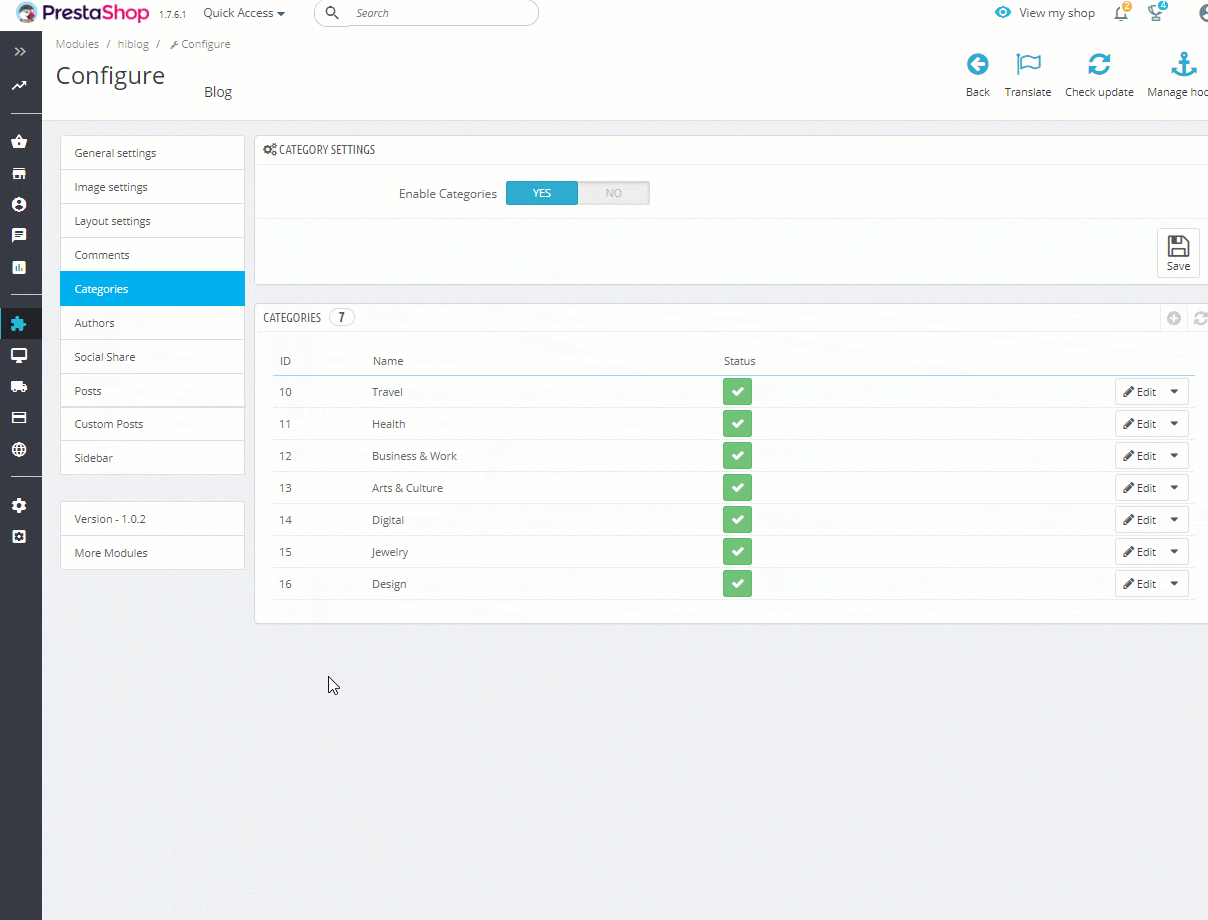 Posts 
So, we have authors and categories. Now let's move on to creating posts.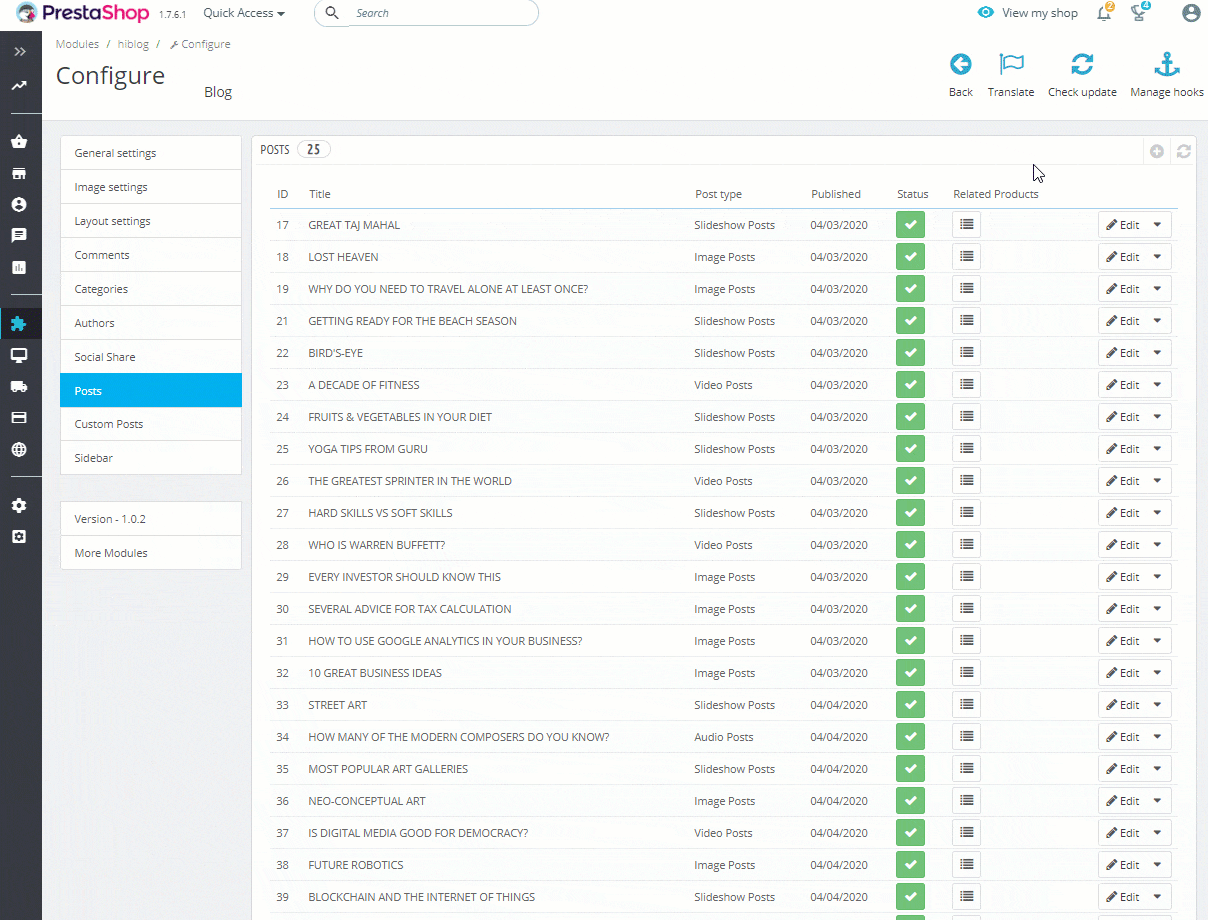 Аs we see here there are many options that will help you customize your post as you want.  
To add a new post, you must first come up with an interesting and intriguing Title and choose the Post type (available 4 different post types - Image, Slideshow, Video and Audio). If your post fits a certain category and has an author, then you can simply select them from the list. Also, the module is SEO optimized and you will be able to add all Meta Tags, Meta Keywords you need and write Friendly URL. 
So we come to the most important part - writing a Short Description and Description. A Short Description is the second most important element of your text after the Title. These two elements are the first thing a visitor of your blog sees, and they have one single goal - to attract visitors attention and make them click on a post for further viewing.  After opening your post, customers should see such a text that will lead them to commit a certain action (purchase, share, like etc.). 
Here you have another very necessary feature - you can add Related Products under each post.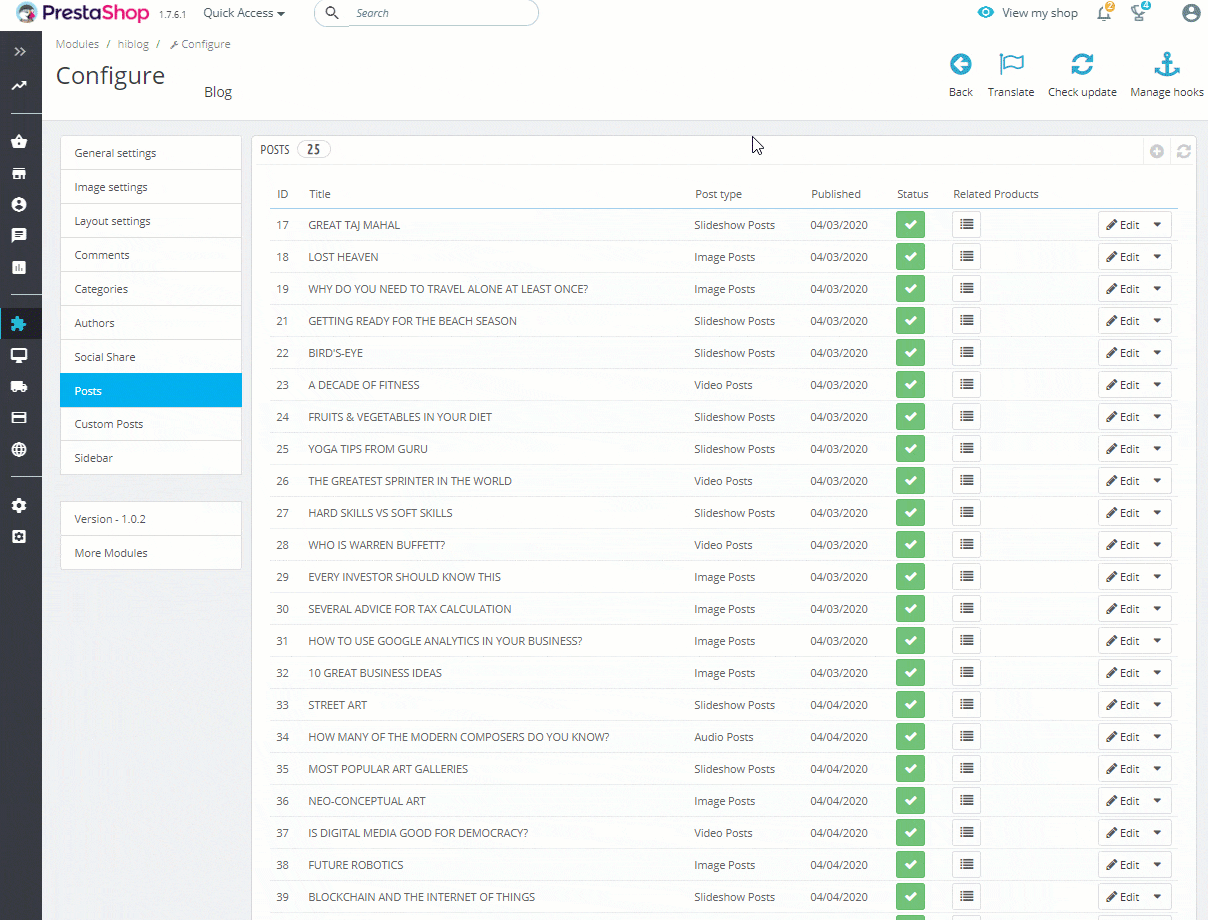 In addition to the above basic functions for writing posts, in the module there are many design settings for improvement visibility and usability. 
General Settings 
Here you will have tones of options for adjusting the visibility of your blog page. You can change the blog page URL, configure the number of posts displayed on each page, turn on / off the Like  and Read More buttons, enable Image Zoom  and much more. In the module, by default, the most common configuration of settings is set.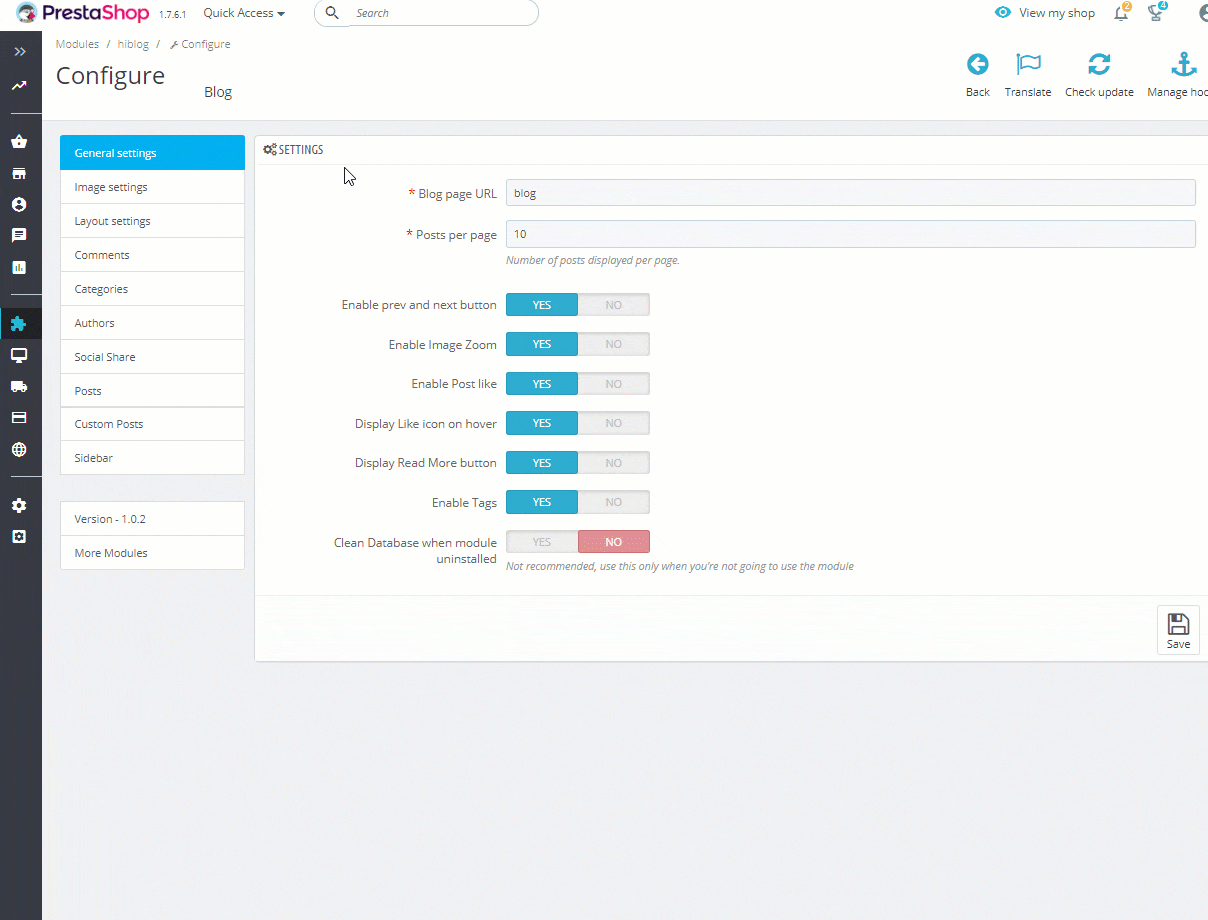 Layout Settings 
In our module available 5 different Layout – Classic, List, Timeline, Masonry and Grid. See how they work and choose the option that is most suitable for your site. 
Classic :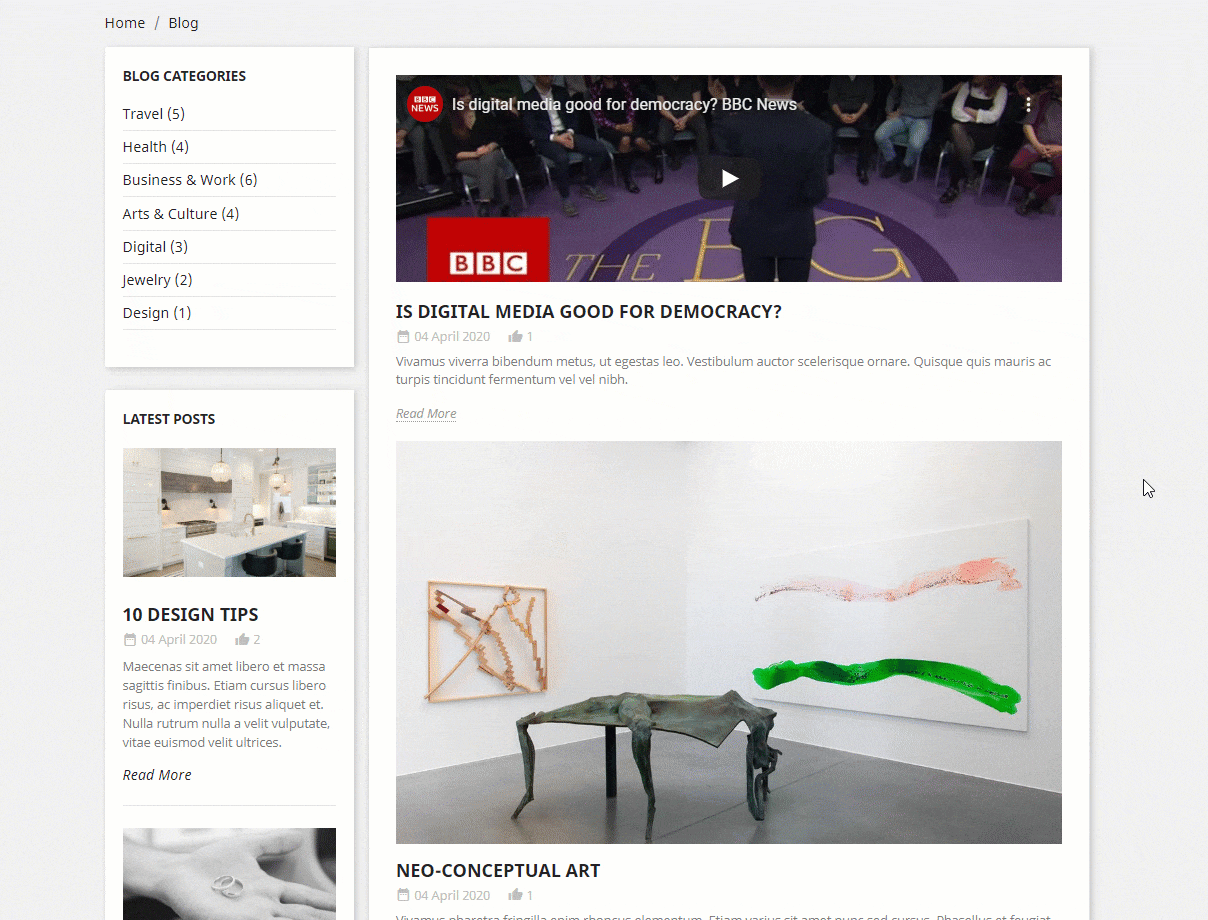 List :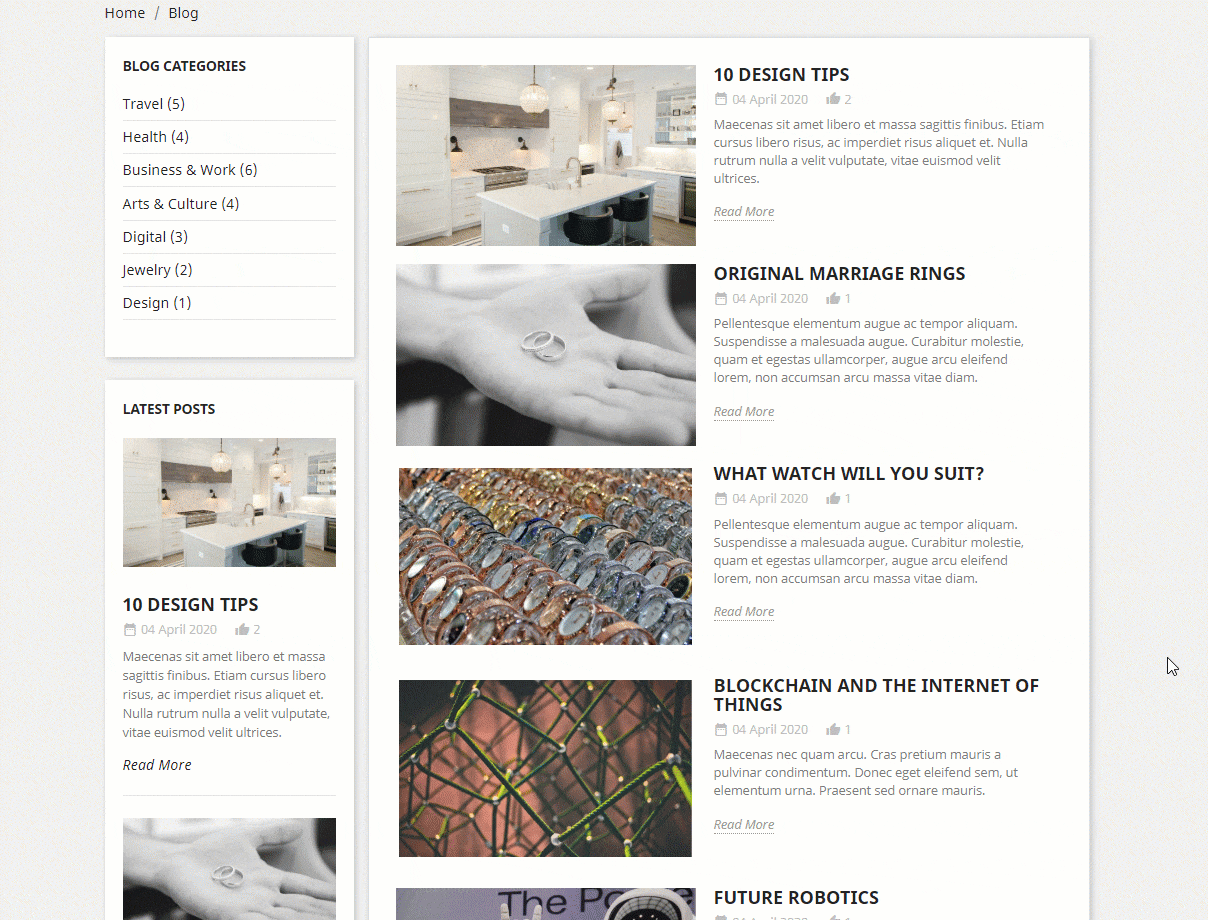 Timeline : 
Masonry :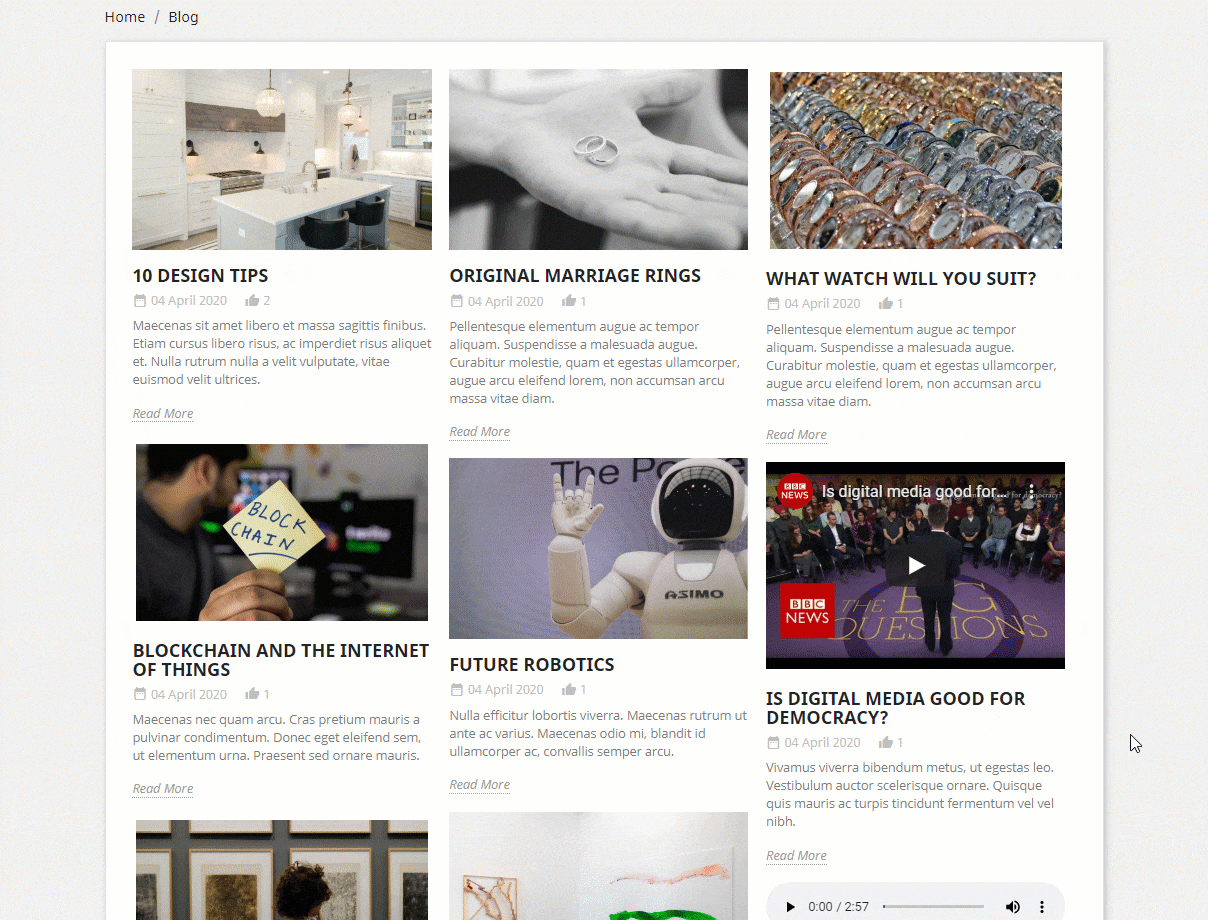 Grid :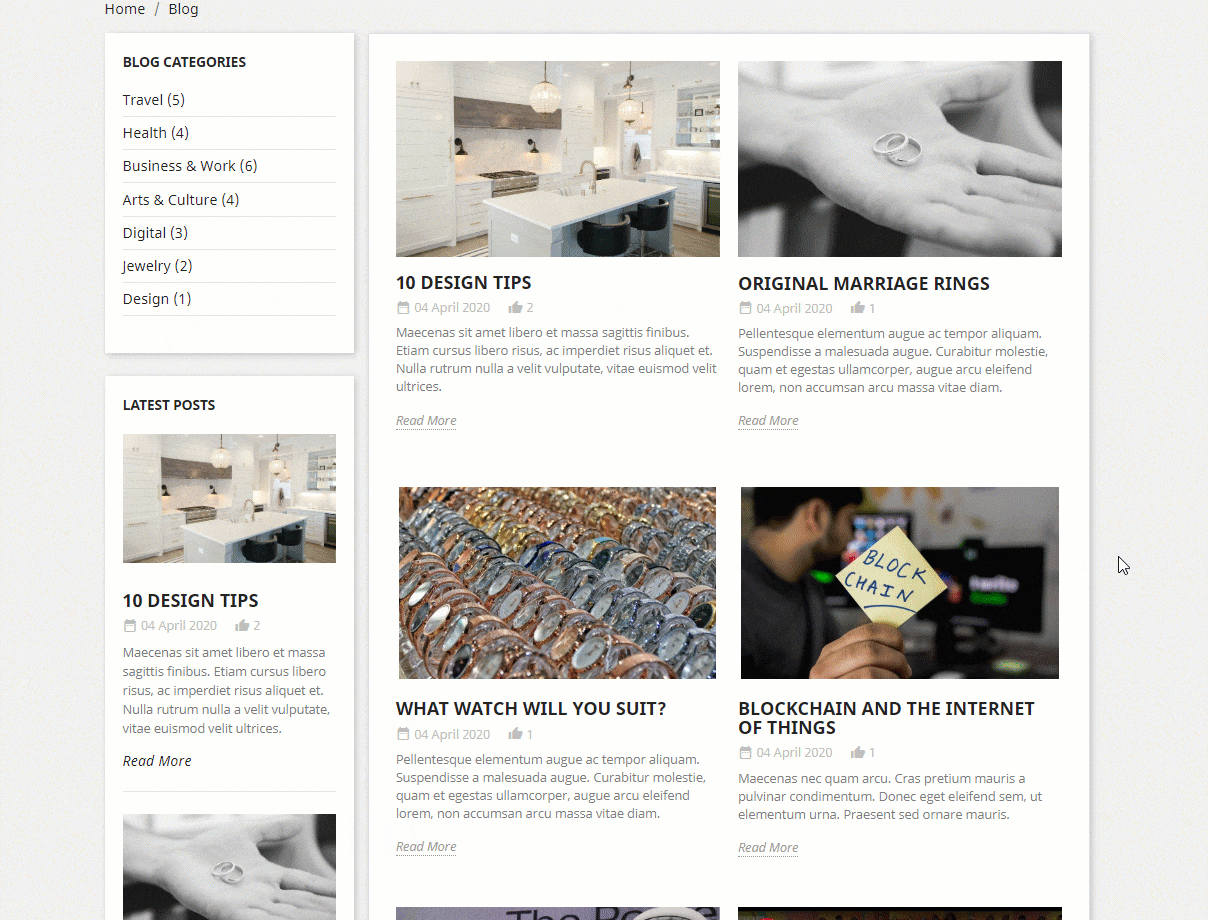 Comments & Social Share 
If you enable the Comment feature, your customers will be able to share their impressions and wishes under your posts. We recommend  always enable this feature because a blog with active readers will raise your post and make your website more recognizable for search engines. Also enable the function of a Social Share and your active users will be able to share your posts on their social networks - this will help you in Social Media Marketing.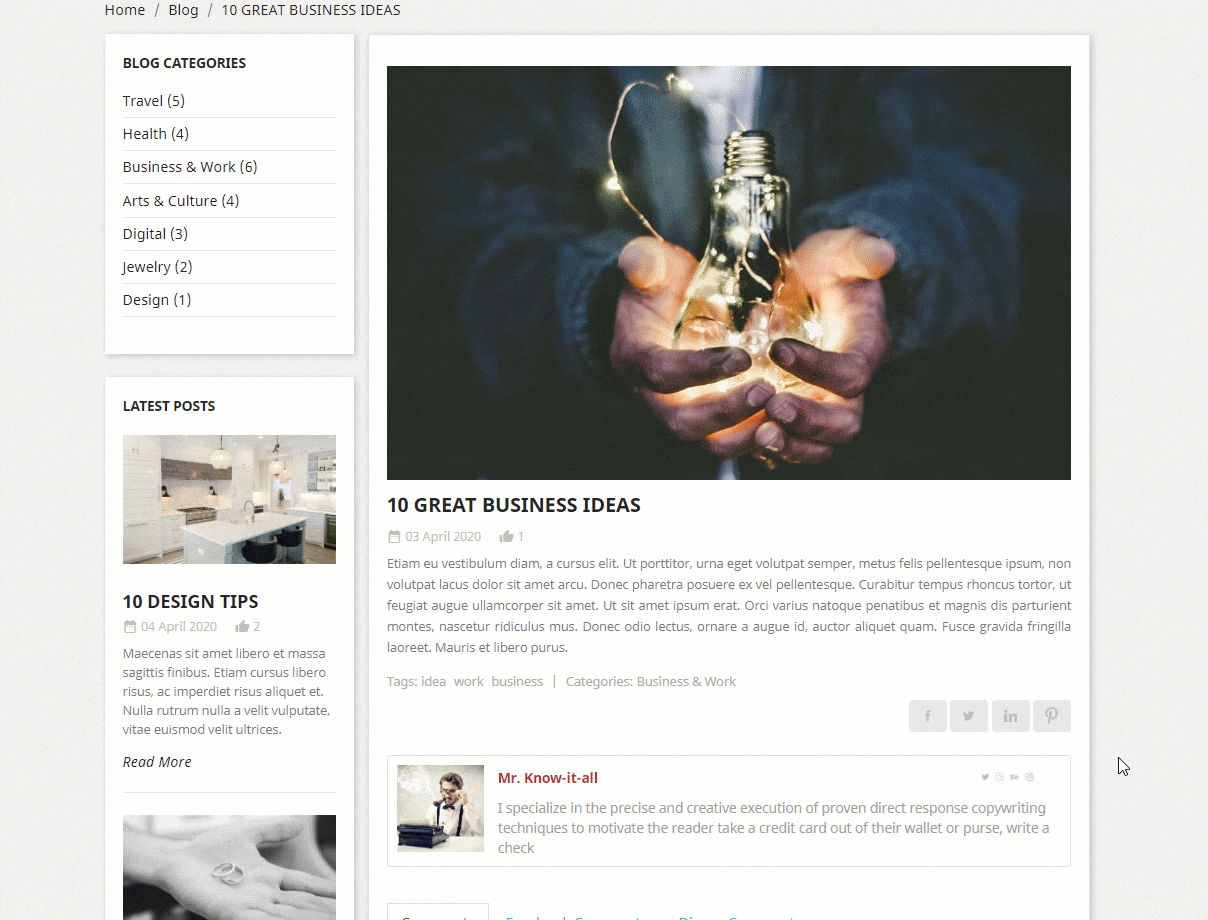 Sidebar 
Add a sidebar and make your blog page more attractive. The sidebar includes blocks of categories and latest posts. You can place a sidebar on the left or right side of your blog.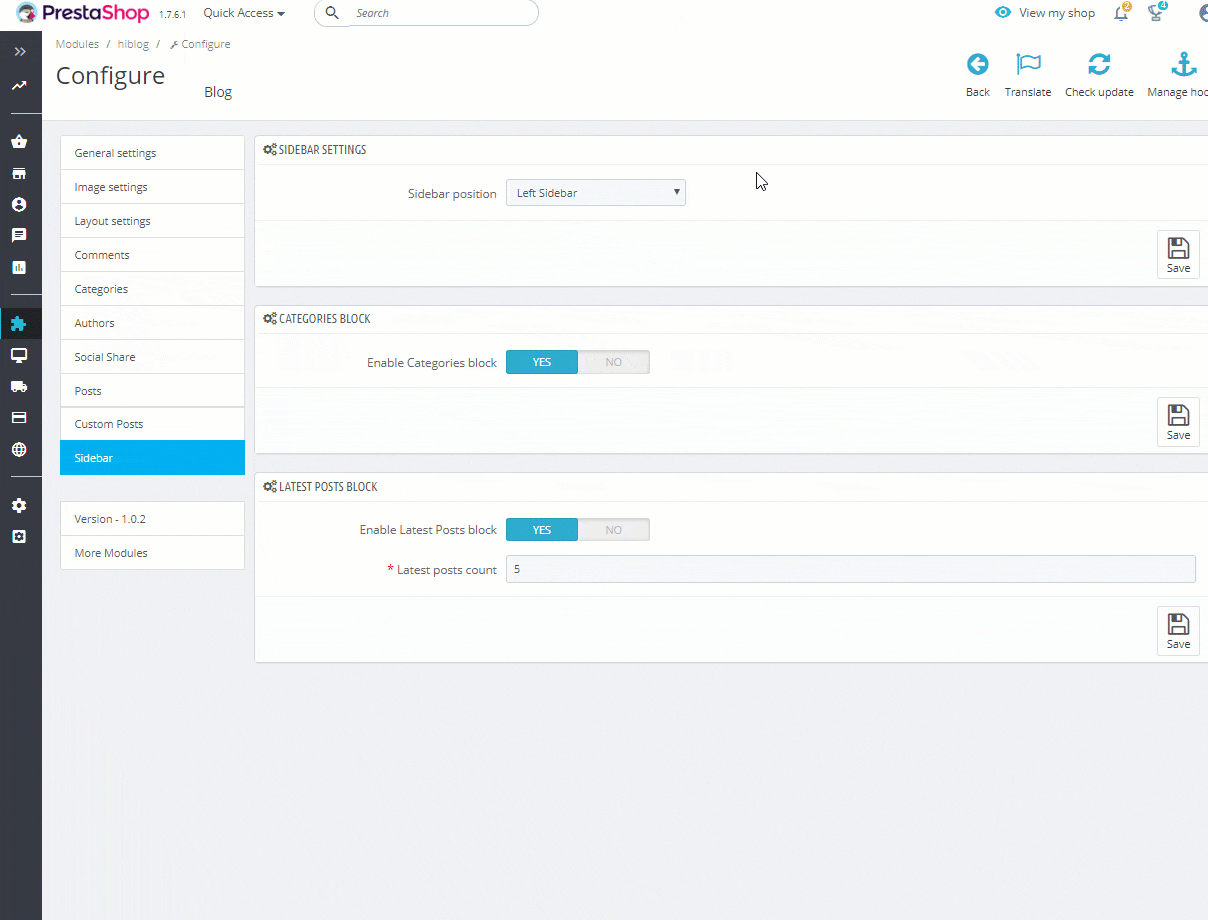 Custom Posts  
And finally, another useful feature. You can display your posts on any page using the feature Custom Posts.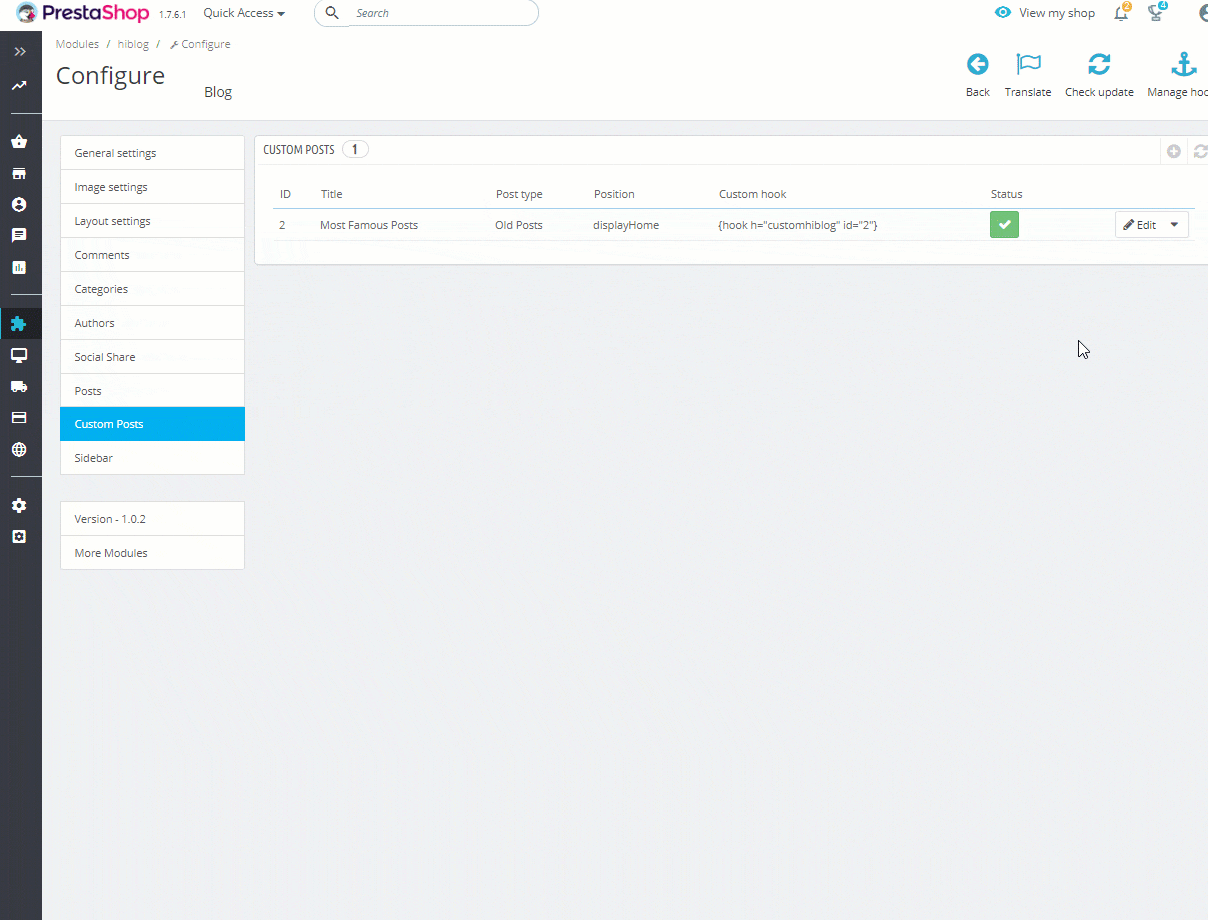 Watch the video for more details:  
If you are interested in Blog PrestaShop Module Read More